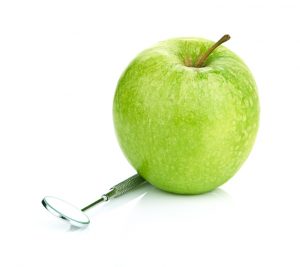 Your Weatherford dentists, Dr. Deborah Romack and Dr. Garrett Mulkey, of Cosmetic & Family Dentistry maintain that your oral health either helps or hurts your overall health, well-being and self-image. So, they urge their patients to have twice yearly dental exams and hygienic cleanings as foundational to a long-lasting, attractive smiles and good systemic health.
Your Mouth Affects Your Systemic Health
During a complete oral exam, Dr. Romack or Dr. Mulkey inspect for tooth decay, proper bite and jaw function, condition of existing restorations, gum disease and oral cancer–a threat to the well-being of people across the world. The dentist in Weatherford understands that over time, small dental problems can spiral out of control and compromise other parts of the body such as the cardiovascular system.
As an example, gum disease, or periodontitis, is a preventable dental health problem. When plaque and tartar build up under the gums, the soft tissue can become infected and recede, loosening teeth and destroying underlying bone. Mayo Clinic researchers state that oral bacteria in biofilm can cause inflammation, setting the stage for serious problems such as:
Rheumatoid arthritis
Type-2 diabetes
High blood pressure
Stroke
Heart attack
Dementia and Alzheimer's Disease
Low birth weight infants
Pregnancy complications
Asthma
Osteoporosis
Even deteriorating restorations, such as porcelain crowns and fillings, and misaligned dental bites, compromise oral health.  Misaligned teeth and jaw joint issues can cause headaches, jaw soreness, sinus problems, neck and back pain and other maxillofacial issues.
Steps You Can Take
The team at Cosmetic & Family Dentistry recommend semi-annual dental cleanings for patients of all ages. Professional cleanings remove sticky plaque and tartar that harbor harmful bacteria. Gum disease is the number one cause of tooth loss in the United States today; so it pays to stay on top of your gum health.
Deep tooth scaling and root planing remove plaque and tartar and smooth root surfaces, allowing gum tissue to reattach. The dentists may instill antibiotics to cure infection and help close gum pockets.
In addition, patients of all ages must practice careful dental hygiene at home. For children through adults, the American Dental Association (ADA) advises brushing with a fluoride toothpaste twice daily and flossing once a day to stimulate gums and to remove the plaque that your toothbrush and floss miss.
Combining hygiene with a nutritious diet creates vibrant smiles that last. Try eating fewer carbs and processed sugars. Increase lean meats, fresh fruits and fibrous vegetables, whole grains and low-fat dairy products.  Remember, a diet that's good for your mouth is good for your waistline.
Get Your Six-month Exam at Cosmetic & Family Dentistry
Please don't postpone your dental check-ups and cleanings with Dr. Mulkey or Dr. Romack. Preventive dentistry does more than care for your teeth and gums. The rest of your body benefits from dental care as well. Please contact Cosmetic & Family Dentistry today to arrange your routine exam and cleaning. You'll have a healthier smile and a healthier you.