Veneers – Weatherford, TX
Hiding Imperfections to Showcase Beautiful Smiles
Many people agree that those with straight, white teeth are perceived as healthier, more attractive, and more successful. This often leaves people with stained, crooked, gapped, or damaged teeth feeling like there's no hope for them. Thanks to cosmetic dentistry treatments like veneers, that's no longer the case. This versatile treatment can correct virtually any imperfections that may exist within your smile. To learn more about how veneers in Weatherford can give you the perfect set of pearly whites you deserve, keep reading below or call us today.
Why Choose Cosmetic & Family Dentistry of Weatherford for Veneers?
Custom-Made Restorations to Fit Patients' Smiles
Flexible Financing Available
Expert Cosmetic Dentists with Years of Experience
What Are Dental Veneers?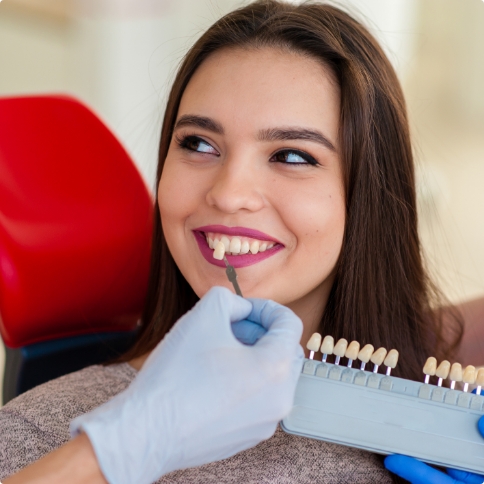 Veneers are super-thin shells designed to cover multiple aesthetic flaws in your teeth at the same time. Because they're essentially little "masks" for your teeth, they're considered one of the most comprehensive cosmetic treatments we offer.
Dr. Mulkey uses veneers to completely revitalize your smile in just two visits to our office. Because they're made of natural-looking materials, they resemble tooth enamel almost perfectly. In addition, they can be used to correct a wide variety of aesthetic imperfections, including:
Chipped or cracked enamel
Short or stubby teeth
Minor gaps between teeth
Slightly crooked or rotated teeth
Stubborn stains
How Veneers Can Transform Your Smile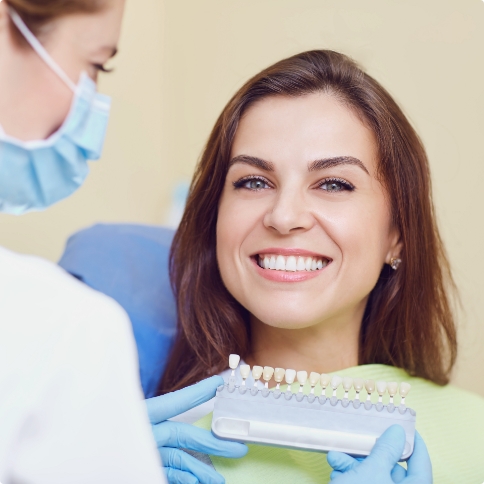 After you've attended a consultation with Dr. Mulkey to determine whether veneers are the right treatment for you, receiving them generally only takes two appointments.
First, one Dr. Mulkey numbs the area around your tooth to prevent you from experiencing discomfort during the procedure. A thin layer of enamel is shaved off from the affected teeth; this ensures there is plenty of room in your mouth for the veneers. Then, we take impressions of your teeth and send that data to a dental lab, where your veneers will be crafted to match your surrounding teeth and complement your facial shape and skin tone.
We may place temporary veneers to protect your teeth until the permanent restorations are ready. Two or three weeks later, you'll return to our office, and we'll install your final veneers.
Benefits of Veneers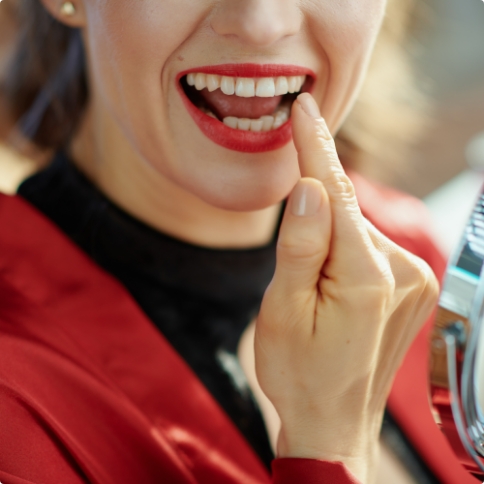 One of the primary benefits of veneers is their versatility. Instead of spending time and money on multiple procedures to treat your cosmetic imperfections, veneers can be your all-in-one solution. Additionally, the materials used are not quite as porous as tooth enamel. This means they're less likely to absorb the staining molecules in the foods and drinks you consume, making them more highly resistant to discoloration. Lastly, veneers are quite durable. Provided you take good care of your oral health with daily brushing and flossing and regular dental checkups, your veneers can last 10+ years before they need to be replaced.
Understanding the Cost of Veneers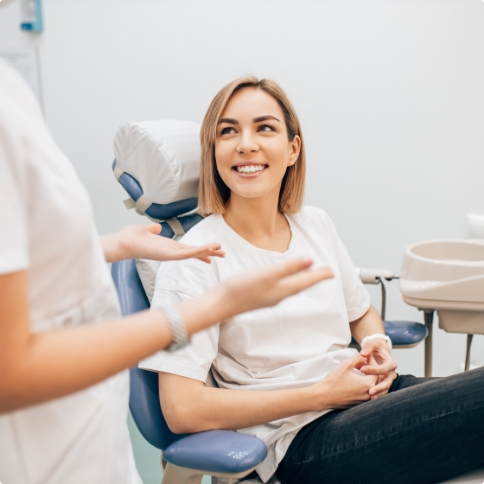 Are you tired of hiding your dental imperfections every time you eat, speak, or laugh? By getting veneers at our dental office in Weatherford, you can transform your pearly whites into a set you'll confidently show off! However, you probably want to know how much your treatment will cost before committing to it. Since there are multiple cosmetic dentistry solutions available, it's incredibly important that you survey all your options to choose the best one for your smile and wallet. To learn more about the cost of veneers, continue reading or make an appointment with our team today!
Cost vs. Cosmetic Dentistry: What's Right for Me?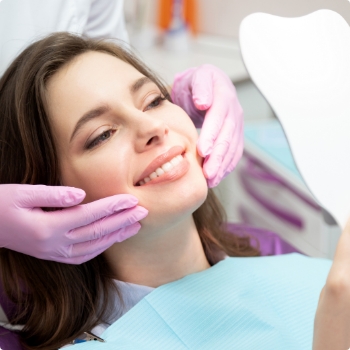 Even if you have your heart set on getting veneers, you should explore all your cosmetic options to determine the right one for your unique needs. Each one can help you accomplish different things for your look, all at different price points. Some of these services include:
Direct Bonding – If you have minor flaws in your teeth, you may want to consider direct bonding. It's a cheap, fast, and convenient way to address aesthetic imperfections. However, your treatment will need to be redone every few years.
Teeth Whitening – Professional teeth whitening treatment is a relatively fast and inexpensive way to improve the color of your smile. Keep in mind that it can only change tooth color, not the shape or position of your teeth. If those are changes you want to make, you'll have to consider another option.
Braces – Although braces can straighten teeth in dramatic ways, they can be quite costly. You may end up spending several thousands of dollars, which is a lot for a treatment that doesn't help with the color or shape of your teeth.
Veneers – This may not be the cheapest option, but it's certainly the easiest way to completely transform every aspect of your smile. In just a few appointments, you can have the flawless grin you've always wanted!
How to Make Veneers Affordable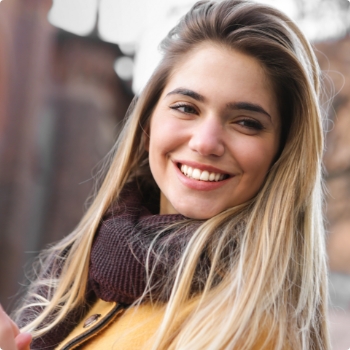 Since veneers are a form of cosmetic dentistry, they're not covered by dental insurance. That means you'll have to find an alternative way to pay for your treatment. Luckily, we've got you covered. At Cosmetic & Family Dentistry of Weatherford, we offer CareCredit financing to make your dental bills much easier to manage. It allows you to split up the total cost of your treatment into smaller, budget-friendly monthly installments. Additionally, there are multiple low-to-no-interest plans to choose from, meaning you're guaranteed to find something that'll fit your budget perfectly.
Veneers FAQs
Are Veneers Permanent?
Technically, since your veneers will need to be replaced at some point, they're not permanent. However, it is important to keep in mind that veneers are considered irreversible. Since some enamel needs to be removed to place veneers, and it doesn't grow back on its own, that tooth will always need to be covered with a veneer or a different restoration. Fortunately, veneers are incredibly durable, crack-resistant, and should easily last you 10-15 years or longer.
Can I Drink Coffee with Veneers?
Our veneers are carefully crafted using natural materials. As such, they are resistant to stains, including those that come with drinking lots of coffee. This means you can drink a full cup of coffee and still show off a dazzling smile afterward! To help keep your veneers in tip-top shape for as long as possible, we recommend drinking plenty of water after consuming dark-colored beverages like coffee or giving your teeth a quick brush.
Do Veneers Help Crooked Teeth?
Did you know that veneers are sometimes called "instant orthodontics?" These thin shells can easily even out a set of crooked, small, or slightly gapped teeth, giving you the uniform smile you deserve. However, veneers can only help minorly uneven or gapped teeth, as they don't actually change their position. For mild or moderate orthodontic problems, we'll likely recommend that you complete Invisalign or traditional braces first before getting veneers.
How Many Veneers Will I Need?
Each veneer is individually made, which means you can get as many or as few as you want. If you only have one tooth that you'd like to fix up, you could potentially only get one veneer. However, we've found that getting veneers in pairs, usually on the front two, four, six, or eight teeth, provides the most seamless results. When we plan out your veneer treatment, we'll work with you to determine how many veneers you'll need to get the exact results you're looking for.
Does It Hurt to Get Veneers?
Hearing that some enamel needs to be removed to place veneers can sound somewhat daunting. Fortunately, we assure you that you have nothing to worry about! Only a very thin layer of enamel needs to be removed, about as thin as a contact lens. It's such a small amount that many patients don't need local anesthetic, but we'll apply it anyway to numb your mouth and ensure you're as comfortable as possible. Slight tooth sensitivity is natural after having your veneers placed, but it should be easy to manage at home and fade on its own within a day or so.