Dentist Reviews – Weatherford, TX
Honest Feedback from Satisfied Patients
Online reviews are a basic part of any business these days, and we don't shy away from them. If you're thinking about visiting us, take a little time to see what our current patients have to say. We think you'll see the difference our service and expertise made for them. These reviews are just a little way of knowing that we're doing things the right way. After that, come see what they're talking about by contacting our dental office today to schedule an appointment.
Letters from Our Patients
"Wow! I sheepishly asked if they use digital x-rays (as my dentist near Austin did), and they replied modestly yes. I was amazed at the technology and the level of knowledge by Dr. Mulkey! Dental technicians and staff were very professional. I highly recommend to anyone in Parker or surrounding counties in need of a dentist to make an appointment. Don't wait!!!"
Catherine S
"Dr. Mulkey was very informative and thorough during my first dental exam at his office. I was very impressed! The office staff was very friendly and personal. My hygienist did an excellent job with cleaning my teeth and it didn't even hurt! I will gladly refer everyone to Dr. Mulkey. Great job!!!"
Lisa S
"Always a pleasure going to Cosmetic and Family Dentistry. Dr. Mulkey does great work and doesn't get in a hurry. I always get in very close to my appointment time, no waiting. Dental assistants and hygienists are professional and very personable."
Danny V
"Cosmetic and Family Dentistry of Weatherford is the most accommodating,friendly, kind and cares about the things regarding YOUR self esteem in dental care out of all the Dental offices I have been to in my lifetime (which unfortunately has been quite a few). If you are having a problem, no matter how big or how small, they will find a way to fit you into an already full schedule. I would recommend Cosmetic and Family Dentistry of Weatherford to anyone on the search for a dental office that truly cares."
Carthina G
"Meredith is absolutely amazing! It's clear that she knows and cares about her job but even more obvious that people matter first to her! This is rare and precious! Her chair side manner had our 6yr old feeling brave. As well, we are always greeted and excited by a lovely staff of welcoming kind group at the front! I've never been in a less clinical setting and been so very grateful. Yes! Everything is clean, cared for and on point to cover any dental need you may have but from staff to setting they have achieved a warm welcoming place. We are excited to have found this gem of an office! Good work!!"
Grace F
"Absolutely amazing, as usual. This company has an amazing staff and is always very friendly. Christie is who I use for my cleanings and has always been very caring. Kelly is always very helpful and very cheerful at the front desk. I actually had a horrible incident with one of my front teeth on a weekend and Kelly was able to schedule me 1st thing that following Monday morning. This company cares very much about your smile. I have had the pleasure of using both Dr. Romack and Dr. Mulkey. Can't stress enough how good I feel knowing these are my dentist and that I can depend on them to get me in on an emergency. Thanks for all you do to make my smile make me feel good about myself."
Tammie K
"Wonderful as always! We had to switch dentists a few years ago because of insurance. My three girls beg to go back to Dr. Romack. With tears and all! So I made it happen. She has seen them since they were toddlers. Now 14, 17 and 21 they still go to her. And absolutely love all the gals there. I have recommended Dr. Romack many times and will continue to do so."
Gale T
"Recently went in for a cleaning, and as always experienced outstanding service by staff and hygienist, Christi! Dr. Romack has the best group of ladies to assist you in scheduling your appts, to cleaning, X-rays, etc. I recommend Dr Romack to everyone I meet. No better dentist and staff anywhere!!"
Brenda J
"Dr. Romack was wonderful! I have been looking for a new dentist for years, and have gone through many trying to find someone I am comfortable with. I instantly felt like I belong there and I was comfortable. She didn't make me feel like just another person or number. I felt as though she truly cared about me and my health, it was so refreshing!"
Mickenzy K
"I have had nothing but excellent service at your office. I have had a crown put in, cavities filled, and my twice a year cleanings. Your staff is amazing and Kelly has always been great to book my next appointment or answer any questions I have ever had. I have used 4 of your hygienist and all have been amazing to work with. I like seeing your adds on the tv screens and it was nice to see that you guys take care of your staff the way you do, like the ranger game outing. This saying is very true, "Customers will never love a company until the employees love it first." It is very evident that your staff enjoys their job and that Dr. Romack and Dr. Mulkey take care of their staff the way it looks like you do to us on the outside. :)"
Tammie K
"Being fairly new to Weatherford I visited Cosmetic and Family Dentistry as a recommendation from a co-worker. I am so pleased and happy with how everyone helped me. I have only been to one other dentist my whole life so i was a little scared. Darcy and Dr Mulky were so gentle and kind. I couldn't have been made to feel any more at ease. And he hums! And the ladies at the front desk helped me way beyond their duties. Yes I highly recommend this team to anyone. The warm washcloths are awesome too!"
Julia T
"We recently moved here and I was apprehensive about changing dentists, but I realized that I could not make the long drive back to my long time dentist. After I was seen by the caring staff and the time that was spent gathering my history I felt very much at ease. I am not the normal dental patient. The staff was very much aware of how to deal with my problems and provided me with the support that I need. I am looking forward to the dental care that I will receive from the doctor and his staff, I am in good hands!"
Nancy B
"Everyone is always so friendly and there is almost no wait time. The facilities are new and they are using the latest technology in all areas. Extending their care to checking for other serious health concerns, they check for sleep apnea and skin cancer in the mouth. Thanks to this excellent and professional Family Dentistry."
Martha D
"After a traumatic experience with another dentist, Dr.Romack and her staff eased my son's fears of the dentist. They were sensitive to his worries, answered all his questions, and Dr.Romack even had him laughing. When it was time to pay, her team member had already checked with my insurance on the procedure we had just discussed in our appointment. The whole office seems to work well together and they make you feel at ease from the moment you walk in the door until you step out. My son is excited to go back and has been brushing his teeth without being reminded. I'm so relieved to have found this great team."
Jordan M
"I found my new dentist!! Was greeted by a friendly, courteous and professionally dressed staff and received excellent service! My exam was thorough by Dr. Romack who explained my problem, and I am so thankful I found her!! Kendra, Christy, and Kelly were awesome too! Will recommend to anyone looking for a competent dentist with friendly service!"
Brenda J
"I love the atmosphere in the office! Everyone is professional and friendly and I always feel comfortable. My experience with Dr. Romack has been nothing but great! The hygienists I have seen are very good at explaining what they are doing and as gentle as they can be."
Carol R
"In my first visit I was very impressed and would recommend this Dentist to anyone in the area. In my short initial visit I could already tell this place has the most up-to-date technology and really care about their patients. I was also very impressed with the different services they provide for both adults and kids such as the normal dentistry work, orthodontists, emergency surgery, and off hour availability. I have honestly never seen a dentist that also does orthodontists, which is very convenient."
Billy S
It must be a guy thing but I waited and waited till one of my teeth really hurt! But it was still fine because Dr. Mulkey made time for me to at least find out that I had a cracked molar. Then Kristy notified me very quickly of a cancellation that allowed Dr. Romack to complete a crown over by damaged molar. Very little pain or discomfort and Amanda was right there the whole time if anything did develop. Thanks to you all!!!
Ryan R
"The staff is friendly and helpful. Finding a new dentist's office for your family is not something my wife and I take lightly. Weatherford Cosmetic and Dental came highly recommended. We've seen Julie the Hygienist, Dr Romack & Dr Mulkey and we're pleased as well as confident with each of them!"
Michael D
"I was very impressed by the staff. Their professional and caring approach to the care they provide is outstanding. I was pleased with a staff member in the treatment room with me to explain the process and answer my questions. The inter-oral camera was something I have never experienced before. I've never seen my own teeth from that perspective.....it was really interesting. Dr. Mulkey went over my x-rays and the inter-oral images tooth by tooth and took time to explain each area. I am so pleased that I visited Cosmetic and Family Dentistry in Weatherford. I have found the dental practice I will use over the long-term. Thank you."
Danny G
Leave Us a Review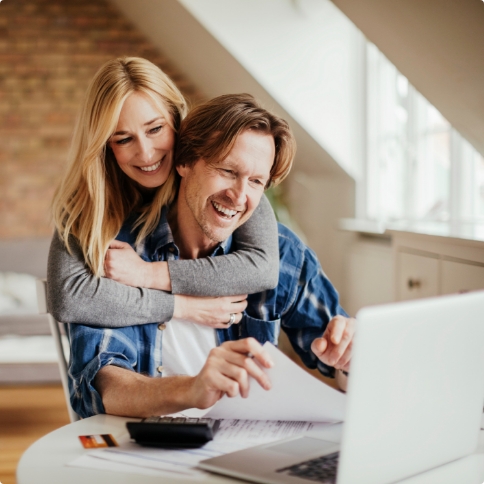 Did you just have a visit to Cosmetic & Family Dentistry of Weatherford? Excellent, we'd love to hear about how it went! We encourage all of our patients to leave an honest review about their experience with us so more people can learn about the great work we do every day.