Advanced Dental Technology – Weatherford, TX
Greater Comfort, Faster Results
At Cosmetic & Family Dentistry of Weatherford, we're not only continually improving ourselves, but our dental office as well. Dr. Garrett Mulkey, Dr. Ashley Decker, and Dr. Deborah Romack frequently update our office with the latest dental technology so that we can always provide our patients with the highest quality of care. With the newest tools available, we can treat our patients faster and make them more comfortable at the same time. If you'd like to know more about the tools we use every day to serve Weatherford smiles, be sure to contact our office today.
Fotona Lightwalker Laser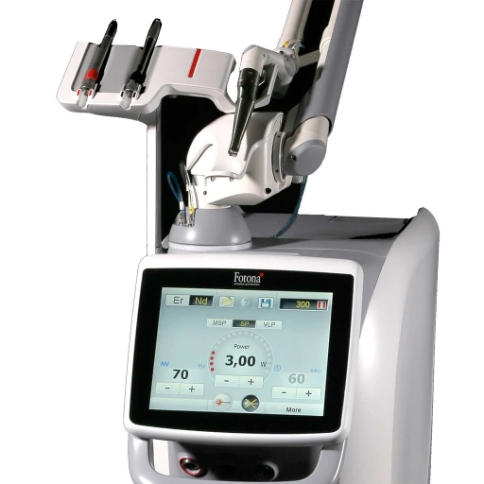 Our Fotona Lightwalker Laser is used to help individuals who are unhappy with the way their skin looks. When collagen begins to wane, usually in the mid-20s to early-30s, it can cause areas of the face to sag and become thin (i.e., lips, cheeks, neck). However, with our unique laser, we can target the lips and skin around the lips by helping to stimulate and produce more collagen. As it encourages the body to heal naturally, it is completely non-invasive, and it leads to longer-lasting results you can enjoy.
Cold Laser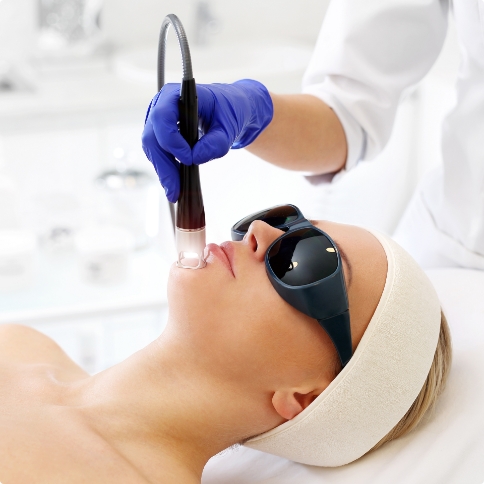 When most people think of lasers in dentistry, they think of soft or hard tissue lasers that are used in surgery. The cold laser, however, has a different purpose. It employs a special type of light to stimulate physiological responses that encourage healing and reduce pain. We may use a cold laser to ease TMJ disorder symptoms, prevent complications following a tooth extraction, relieve facial soreness, or reduce nausea and gagging.
CO2 Laser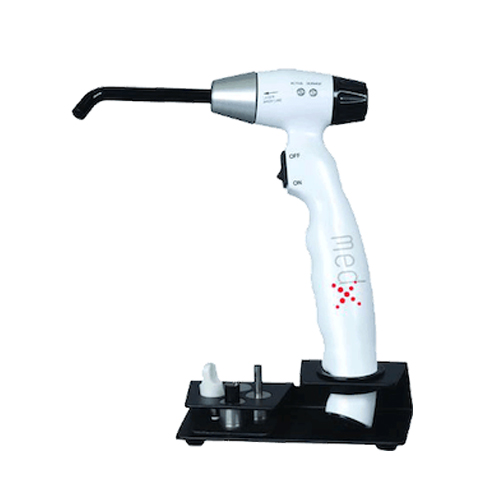 Have you noticed that your baby has difficulty feeding or that they sleep with their mouth wide open? Do you or your child have speech, breathing or swallowing issues? Do you have tightness or pain in your neck, shoulders or back? These may all have to do with having a tongue-tie, a condition that restricts the free movement of the tongue and can affect other areas of your body. Dr. Romack uses a CO2 laser to quickly and painlessly free the tongue on infants aged 0 to 3 months. All of the dentists use this laser on patients aged 5 years to adult. This simple procedure can improve your or your child's quality of life right now and prevent future complications, including improper teeth development, speech problems, and obstructive sleep apnea.
Intraoral Cameras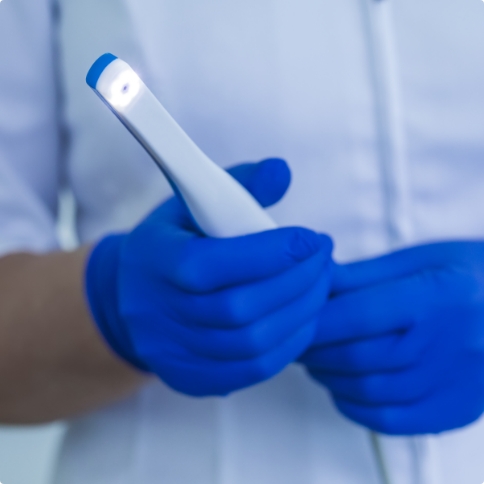 Intraoral cameras allow the patient and the doctor to take a "video tour" of the mouth. Built-in magnification allows the patient to take an active part in their own diagnosis and treatment planning. The "video exam" allows you to see each of your teeth individually on a monitor. The doctor can then thoroughly evaluate your mouth for a variety of conditions such as cavities, old fillings where bacteria are getting in, broken teeth, microfractures in teeth, periodontal problems, tartar, plaque, etc. The intraoral images allow for the diagnosis of problems that may go otherwise undetected until a bigger and more extensive problem occurs.
Digital Dental X-Rays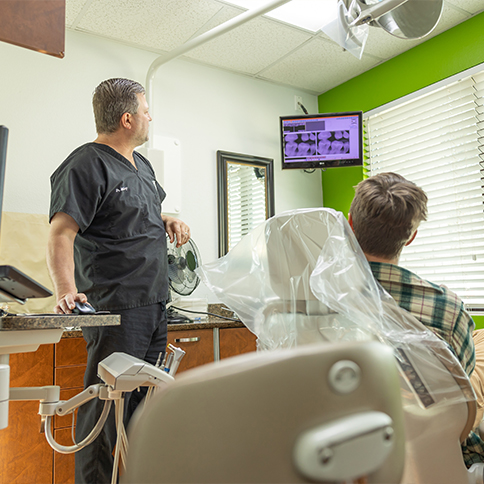 In our dental practice, we currently use state-of-the-art digital radiographs. One of the biggest advantages of using digital X-rays is it allows your doctor to immediately look at the image during treatment. The doctor can also enhance the image to help form a better diagnosis. Digital dental X-rays also allow easy communication between practitioners, as an image can be sent in a matter of minutes. The biggest advantage to the patient is a reduction in radiation. There is approximately a 70-80% reduction in radiation using digital versus conventional X-rays.
CT/Cone Beam Scanner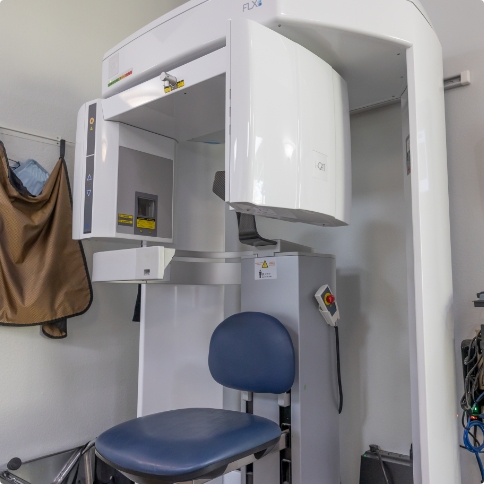 With the iCat CT/Cone Beam Scanner, we can produce a full 3D image of your mouth and jaw. The scanner itself is attached to an arm on a free standing unit that completely spins around a patient, and it can take hundreds of unique images in a matter of seconds. With the help of sophisticated software, these images are then used to create the 3D model. It helps doctors plan treatments with extreme precision, which helps ensure their success and minimize recovery time. Not only is there a dramatic reduction in radiation with the iCat, but the images are vastly superior to conventional X-rays. The doctors can visualize the sinuses, the airway, the nasal passages, the jawbones, the teeth, the jaw joints, and the cervical vertebrae. These images greatly enhance our treatment planning of dental implants, orthodontics, TMJ treatment, and oral appliance therapy for obstructive sleep apnea. If needed, these images can also be sent to an offsite Radiology lab for a licensed Radiologist to read and diagnose any special needs.
Digital Dental Impressions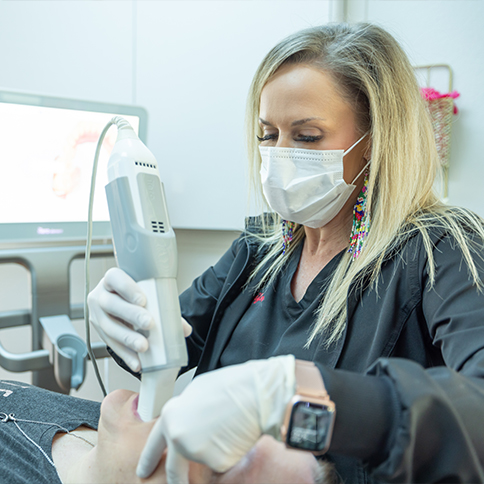 This enables us to take an impression of your teeth without having to use dental putty. The gooey putty was very uncomfortable for many patients and even caused some to gag. With the Trios Digital Impression Scanner, you not only get a much more patient-friendly experience, but it also creates a much more accurate model of your teeth. Along with being extremely easy to send to the lab, this drastically cuts down on turnaround times for procedures like crowns, bridges, and other restorations.
Soft Tissue Laser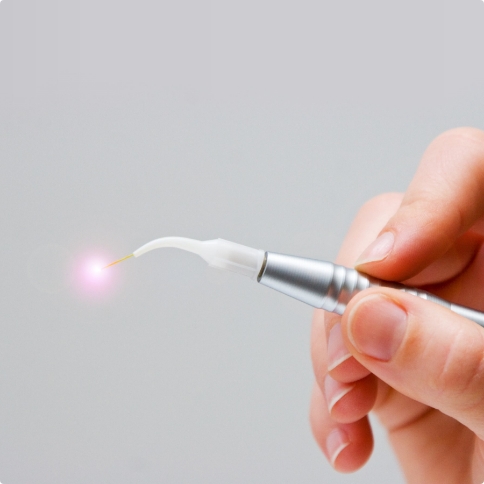 The introduction of lasers to dentistry has been one of the greatest advancements in the past few years. With the Picasso Diode Soft Tissue Laser, we can treat advanced gum disease faster and more painlessly than ever before. It can quickly eliminate built-up plaque and bacteria from the gumline without affecting the surrounding gum tissue. This drastically cuts down on a patient's discomfort both during and after the procedure and helps shorten their recovery period.
Rhinometer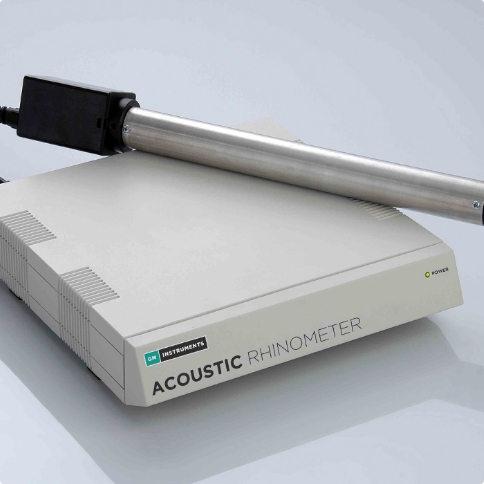 A rhinometer is a device that uses acoustic reflection (sound waves) to map the nasal passages. It is used to detect the causes of nasal obstructions such as a deviated septum, enlarged turbinates, polyps, allergic rhinitis, and more. When assessing the airway of patients that may have a prospective sleep breathing disorder, it is important to evaluate the patency of the nasal airway.
Pharyngometer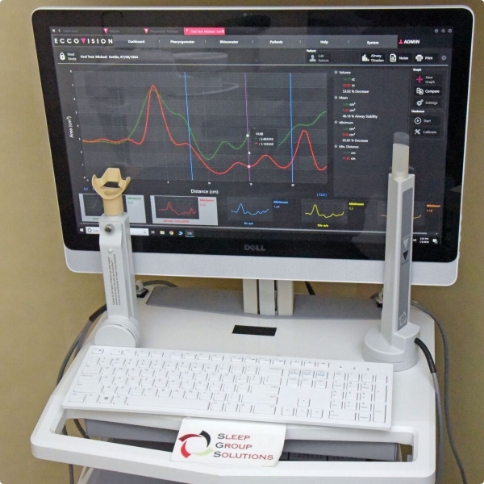 A pharyngometer works in the same way the rhinometer does; it uses acoustic technology to map the oral airway. It specifically notes the cross-sectional area, collapsibility, and problem spots within the throat. This is of great importance in detecting a patient's potential for having obstructive sleep apnea or another sleep-disordered breathing problem. It is also used to monitor the physiological changes in the airway as an oral appliance is introduced. This way, Dr. Romack can maintain maximum airway patency with the oral appliance.
High Resolution Pulse Oximeter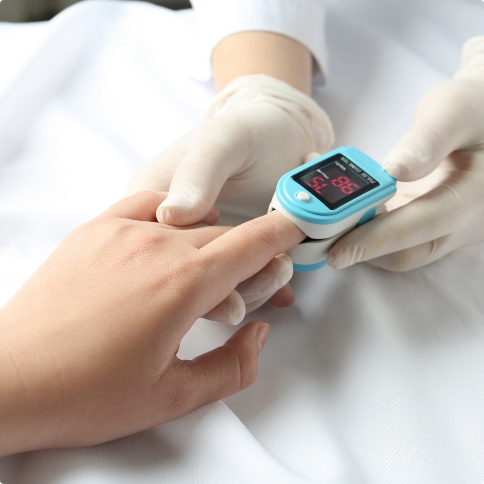 Before undergoing treatment for sleep apnea, you need to have a sleep study performed. With our high resolution pulse oximeter, you won't have to go to a lab for your sleep study. This device keeps track of your heart rate and your blood oxygen saturation, which can be used to detect sleep apnea events. It is worn on the wrist, allowing you to have a "normal" night's sleep for the test in the comfort of your own home. We will then use special software to evaluate the data and determine whether oral appliance therapy is right for you.