Children's Dentist – Weatherford, TX
Establishing Healthy Smiles Early On
When you're a parent, no sight brings you as much joy as seeing your son or daughter's smile light up a room. Naturally, you want to make sure their teeth stay healthy so they can keep on smiling. Here at Cosmetic and Family Dentistry of Weatherford, we offer high-quality preventive dental care to help nurture your little one's developing smile. From regular checkups to orthodontics, your children's dentist in Weatherford can address virtually any issue that should arise in your child's oral health and prevent these problems from popping up in the first place. We even offer sedation dentistry to ensure your little one's comfort while they receive the care their smile needs. Call us to schedule their appointment today.
Why Choose Cosmetic & Family Dentistry of Weatherford for Children's Dentistry?
Advanced Dental Solutions to Improve Oral Health
Sedation Dentistry Available
Customized Care & Compassionate Dental Team
The Benefits of Early Dental Care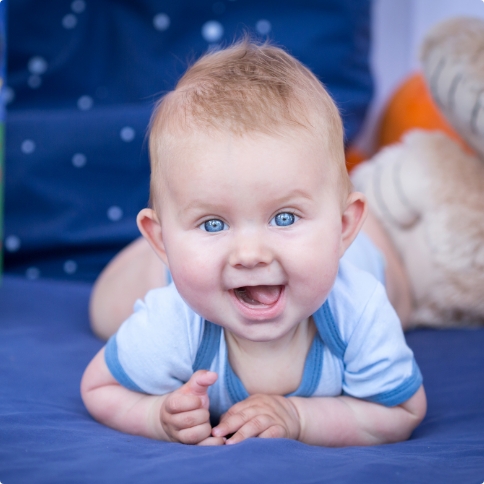 Ideally, you should bring your son or daughter in for their first dental appointment by their first birthday or when their first tooth begins to peek through their gums; whichever comes first. Although this might seem a little young, it's never too early for your child to start forming a positive association with their dentist's office. Our friendly dentists and team members are specially trained to treat the unique oral health needs of young kids while making sure they stay relaxed and comfortable. Plus, if your child forges a warm relationship with their dental team as a kid, they're more likely to seek out dental care on their own when they're an adult.
Children's Dental Services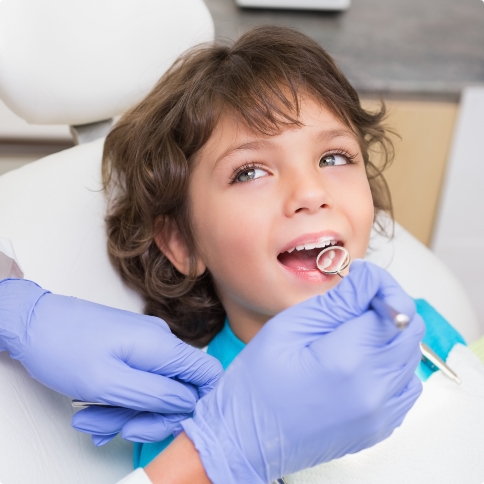 We offer a variety of dental services to boost your child's oral health as they grow. Some of these services include:
Dental sealants. By painting a thin, plastic-like coating onto the back teeth, a protective barrier is formed, decreasing your child's risk of tooth decay.
Fluoride treatments. At your little one's checkup, we can quickly apply a topical varnish of fluoride. This naturally occurring mineral strengthens enamel, hindering the development of cavities.
Checkups and cleanings. Every six months, we'll examine your child's mouth for early warning signs of potential problems. We'll also give their teeth a nice polish, so they shine brightly!
Braces. Straight teeth are healthier teeth, and our orthodontic treatments can help your little one achieve a beautifully aligned and healthy smile.
Lip, tongue and buccal ties. These seemingly minor issues can lead to potentially dangerous consequences if ignored. Fortunately, we offer treatment.
Caring for Young Smiles at Home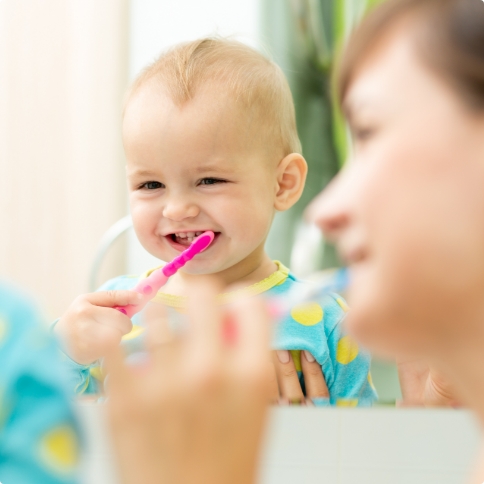 Attending regular dental checkups is only half the battle. You and your child should also work together to keep their teeth and gums clean at home. Here are some tips to make that happen:
For infants, gently wipe their gums clean with a wet washcloth.
When their first tooth erupts, use a toothbrush and a dab of toothpaste the size of a grain of rice. After age three, a pea-sized smear is more appropriate.
Let your son or daughter pick out their own oral hygiene products at the store.
Set a good example by brushing and flossing in front of them every day.