Dentures - Weatherford, TX
We Can Complete Your Smile
An estimated 178 million Americans are missing at least one tooth, with about 40 million of them having no remaining pearly whites. Because advanced tooth loss is such a common phenomenon, dental professionals have developed several different methods of replacing lost teeth, one of which is dentures. Today's dentures are nothing like the ones your grandparents wore – they are infinitely more comfortable and lifelike. Keep reading or call us to learn more about dentures in Weatherford and how they can benefit you.
Why Choose Cosmetic & Family Dentistry of Weatherford for Dentures?
Accurate Impressions Captured Using Innovative Technologies
Trusted Dental Team Providing Care For Decades
Natural-Looking Aesthetics That Are Durable and Long-Lasting
Who Is a Good Candidate for Dentures?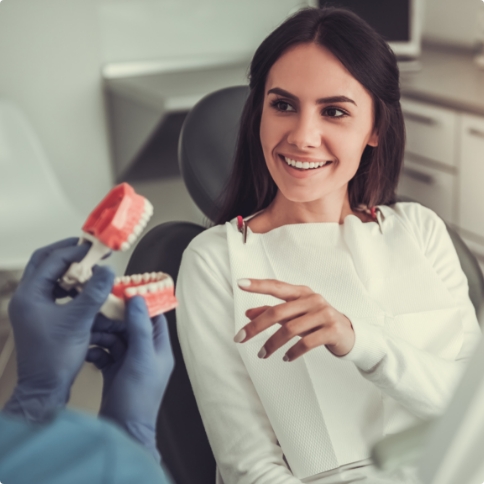 Generally, almost anyone can get these prosthetics if they suffer from tooth loss. That said, you can confirm your candidacy by having a consultation appointment with Dr. Mulkey or Dr. Decker. An in-person visit lets us see if dentures will suit your mouth. If they will not, don't worry – we can provide prep work or other restorations. As for the details of our vetting process, you can learn all about them by reading below!
Effects of Missing Teeth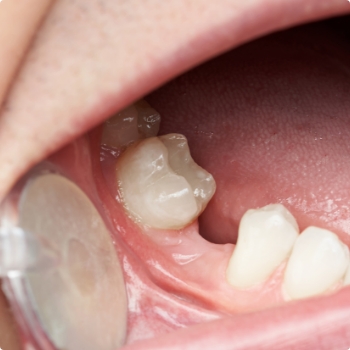 When going into a denture consultation, it's best to know the causes and long-term effects of tooth loss. That way, you can better appreciate how the prosthetics would help your smile.
Ultimately, people can lose teeth for various reasons. Sometimes, a tooth decays so much that it falls out or needs extraction. On the other hand, gum infections can erode the bone and tissue that keep pearly whites in place. Physical injuries are also a causal factor, as they can lead to knocked-out teeth.
The risks, meanwhile, of not replacing your missing teeth are consistent. Most noticeably, eating, speaking, and even smiling will become harder. As more time passes, your smile gaps will also trigger jaw erosion that ages your face. Those empty spaces may even make your remaining teeth fall out as well.
What Qualifies You for Dentures?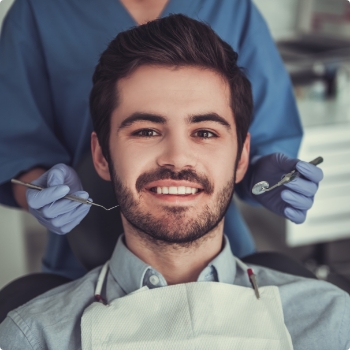 Of course, our team will assess you for tooth loss during the consultation. However, other factors can also make you a good denture candidate. For instance, these prosthetics are great for those with tooth sensitivity or advanced tooth decay. Similarly, your mouth can support dentures if you have sufficiently healthy gum and jaw tissue. We'll also check your commitment to dental health, as you'll need to care for your dentures and smile properly.
The number of missing teeth is also a treatment consideration. When you only lack a few, a partial model would be preferable. Alternatively, a full denture is preferable if you're missing all the teeth along an arch.
Lastly, your finances will play a role, too. Dentures are more affordable than other restorations, so they work well for patients on a budget.
Alternative Tooth-Replacement Options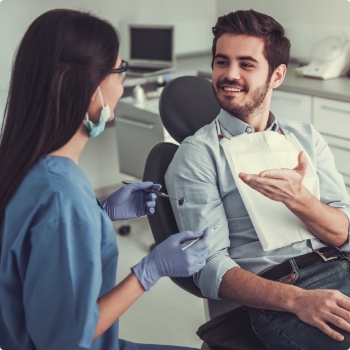 Even if you aren't a good dentures candidate, you still have options. After all, Cosmetic & Family Dentistry of Weatherford has other tooth-replacement procedures. They are:
Dental Bridges – Dental bridges are fixed restorations, usually given to patients only missing a few teeth. Due to relying on crowns fused to pontics, they need healthy teeth near the treated area to support themselves.
Dental Implants – Implants are artificial teeth placed directly in the jawbone. Thanks to having a titanium base, they gradually fuse with the jaw and restore much of your bite force. To qualify for them, though, you must have sufficient jawbone density. Still, their benefits are often worth the treatment process – permanence, lack of slipping, natural-looking results, and more!
Learn More About Dental Bridges
Types of Dentures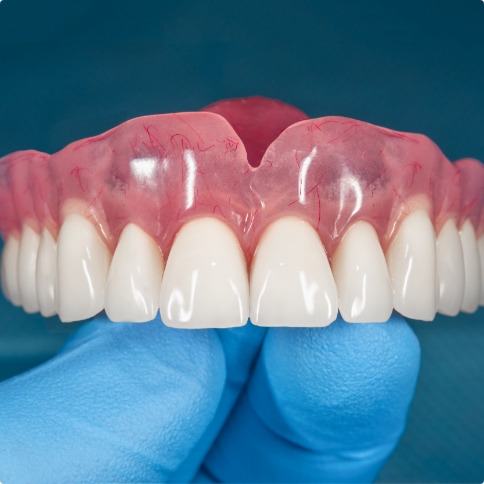 The three main kinds of dentures are:
Full Dentures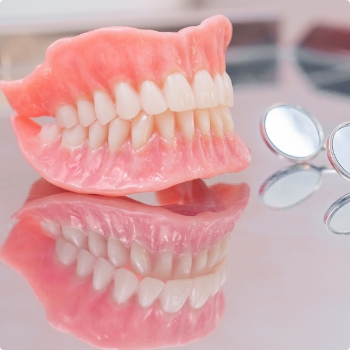 These are what your mind typically conjures when someone mentions the word "dentures." Full dentures consist of a gum-colored acrylic base onto which an entire arch of ceramic teeth is anchored. They stay in place with a natural suction on the gumline, and denture adhesive if need be.
Partial Dentures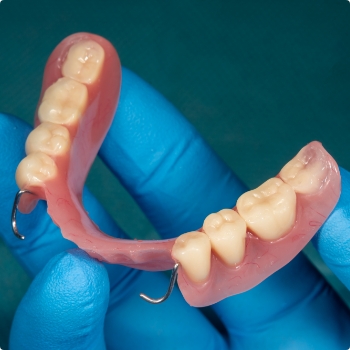 For patients who still have some healthy teeth remaining, we recommend a partial denture. Partials consist of a metal framework with as many ceramic teeth as you need to complete your smile. The metal clasps attach to your remaining teeth.
Implant Dentures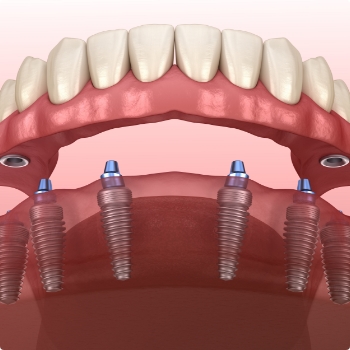 We also offer full or partial dentures secured by dental implants. We can place four to six of these durable titanium posts at strategic angles throughout your jawbone to provide enough long-lasting support for your new teeth. Implant dentures should never lose their fit and have the potential to last for decades, unlike conventional dentures, which must be relined or replaced every few years.
Benefits of Dentures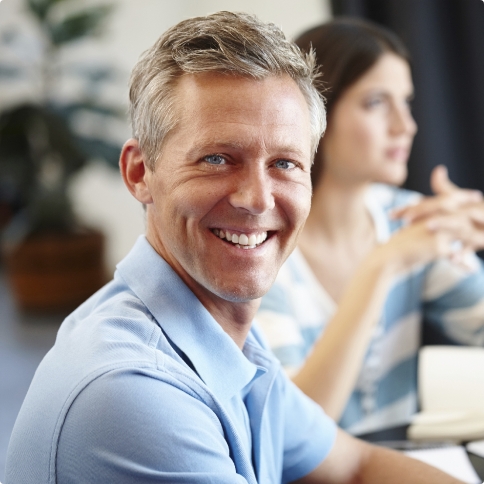 Dentures, whether full or partial, allow you to enjoy life to the fullest again after tooth loss. They can restore your ability to smile with confidence and without embarrassing gaps in your grin. Most patients find it to be a life-changing solution because of its ability to drastically improve your overall quality of life. By choosing to restore your oral health with dentures in Weatherford, you can expect to enjoy the following incredible benefits.
Psychological Benefits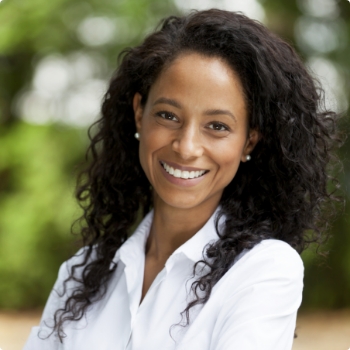 It can be difficult to come to terms with the fact that you have gaps in your smile. Not only can tooth loss negatively affect your self-esteem, but it can increase your risk of experiencing sadness and depression. As such, you may feel less likely to engage in social activities. Choosing to replace your missing teeth with dentures will greatly boost your confidence, eliminating any anxieties you have about your appearance!
Clearer Enunciation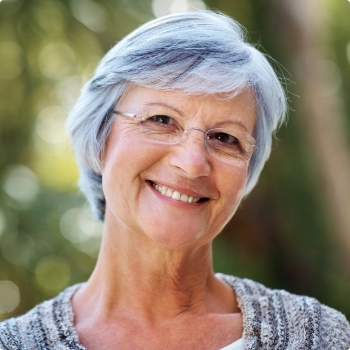 Pronouncing and enunciating certain words can be difficult with missing teeth. This happens because your lips and tongue cannot interact with them to perform the proper speech. Fortunately, dentures act as your missing teeth, allowing you to speak more clearly once again. After a short adjustment period, you'll be able to talk naturally in no time.
Improves Nutrition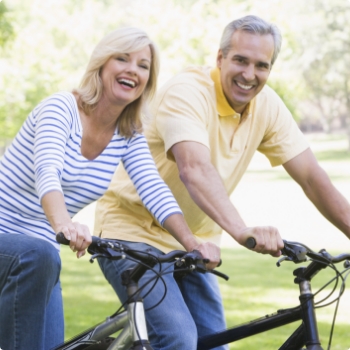 Believe it or not, tooth loss can affect more than just your appearance – it can also negatively impact your diet! You won't be able to chew your food like before, meaning you'll likely experience problems with indigestion and malnutrition. Completing your smile with dentures will allow you to expand your diet for more nutritious options. You can help your body receive the nutrients needed for optimal health.
Preserves Oral Health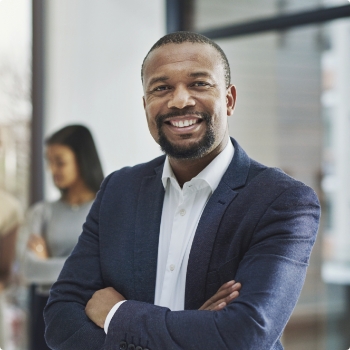 If you have remaining healthy teeth, they may eventually begin to shift out of place to fill in the gap in your smile. Failing to address the problem could lead to further tooth loss and jawbone resorption. Luckily, you can avoid these complications with dentures, as they can support their positions. Since your restorations can withstand more of the pressure of chewing, they will help reduce unnecessary wear and tear of your remaining natural teeth.
Expands Opportunity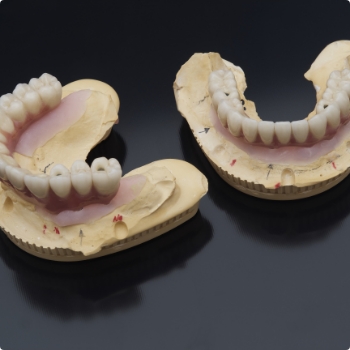 Did you know that one of the main things people will first notice about you is your smile? It's one of the most crucial parts of a first impression, especially during job interviews, social gatherings, and first dates. According to a 2019 study, poor oral health is closely associated with a lower probability of being employed. Renewing your smile with dentures will improve your career and personal opportunities in the long run.
How Dentures Are Made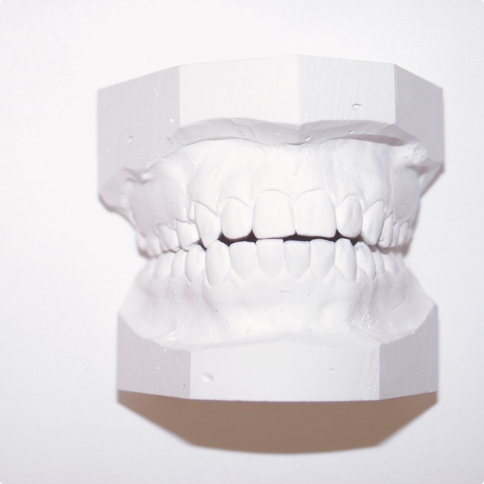 Regarding dentures in Weatherford, you may want to learn how they're made. After all, it's only fair that you know what went into your new teeth. Unfortunately, it can be hard to find the relevant facts. Given this reality, we at Cosmetic & Family Dentistry of Weatherford can help. Below is a summary of standard denture parts and their manufacturing process. Looking it over will let you see "how the magic happens," so to speak. With that said, keep reading to get a new respect for dental restorations!
What Are Dentures Made Of?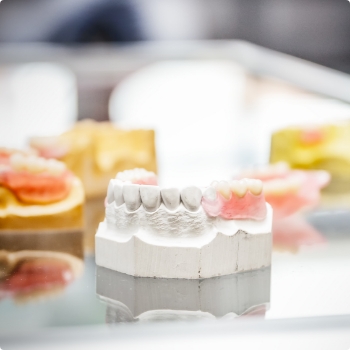 Ultimately, dentures are made up of two principal parts: the base and the artificial teeth. Each component is essential to the prosthetic's overall function. To see for yourself, consider their features:
Denture Base – The base supports a denture's artificial teeth. To ensure it blends seamlessly with your mouth, it's usually pinkish and sits over your gum tissues. A given base can be made from various materials, but labs pick the substance based on the denture type needed.
Artificial Teeth – Artificial teeth are dentures' tooth-replacing portions. Labs often make them from resin or porcelain to ensure lifelike results.
The Denture Creation Process
Remember, any given denture is custom-made for one patient's mouth. That means making each one requires a multi-step process. Here's a brief look, then, at what those steps are:
Step 1: The dentist takes an impression of your upper and lower gums. From there, the resulting model is sent to a lab to help create the dentures.
Step 2: Once crafted, the lab sends the wax dentures to the dentist/prosthodontist for a fitting. Assuming patient and dentist approval, the restorations are returned to the lab for completion.
Step 3: A technician boils the dentures to remove their wax portions. They then place the appliance in a flask to pour plaster. Subsequently, the flask is placed in hot water to melt the dentures.
Step 4: The lab worker makes holes in the artificial teeth so new material can attach. A liquid separator is also added to the plaster layer to prevent the acrylic from sticking. The same acrylic is then injected into the flask to replace the wax.
Step 5: The worker removes the plaster to reveal the prosthetics. Later, they place the dentures in an ultrasonic bath to remove leftover plaster.
Step 6: After cutting away excess acrylic, the technician polishes the restorations.
Step 7: The patient returns to the office for fitting and final adjustments.
Adjusting to Your New Dentures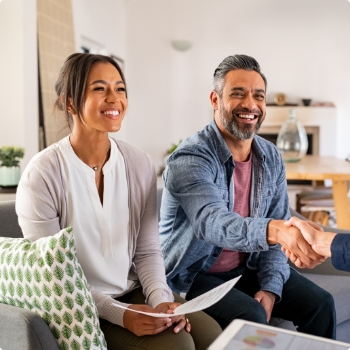 When you first start wearing dentures, your mouth may experience some discomfort. There's no need to worry, though – such aches are normal. You'll adjust to the appliance with time until it eventually feels similar to your natural teeth.
Of course, you can always speed up the adjustment if you'd like. You could try eating soft foods, as they won't cause soreness from chewing. On the other hand, strengthening the facial muscles and working with dental adhesives are also viable options.
As you adjust, however, remember to be careful. It's crucial that you visit our office if your denture discomfort persists. Should that happen, the appliance may need to be altered.
Understanding the Cost of Dentures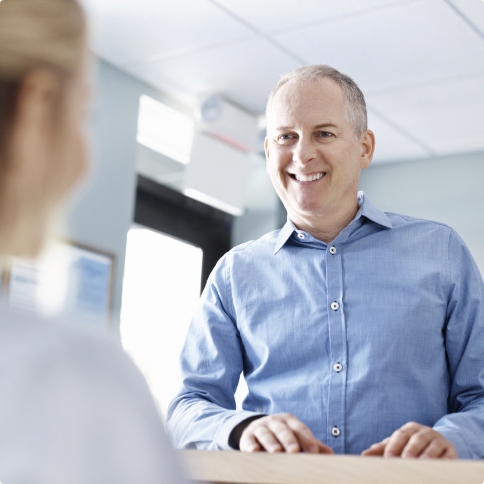 While dentures are one of the more affordable solutions to severe tooth loss, it's important to keep in mind that many factors can influence their overall price tag. These should be discussed with our dentists directly so that you have a better idea of what to expect when it comes time to finance care. The most influential factors are noted below as well as methods on how to cover costs for your convenience.
Factors That Affect the Cost of Dentures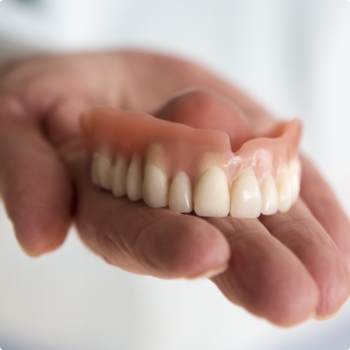 When we talk about the cost of dentures, you're going to want to keep these three factors in mind.
For starters, our team will need to confirm if any teeth need to be extracted before a denture can be fitted. Removing teeth that are no longer viable in the mouth is a procedure in and of itself that requires careful precision and planning. For this reason, it acts as a separate cost from designing and fitting a denture.
Additionally, the type of acrylic used for the base of the denture, which is the dyed portion that matches your existing gum tissue, can affect the cost of your future prosthesis as well. The same goes for replacement teeth, which can be made from either acrylic or porcelain.
Keep in mind that a cheap denture is far from the most ideal long-term solution for multiple missing teeth!
Are Implant Dentures More Expensive?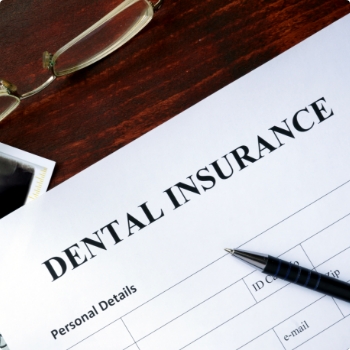 It is true that implant dentures are generally more expensive because they make use of dental implants to hold them in place. As a result, you can expect a tooth replacement that is:
More permanent
More lifelike
Easier to consume tougher foods with
Not prone to slipping or shifting like dentures can
While dentures retained with dental implants are more costly upfront, they are also considered a long-term investment that pays for itself (especially compared to dentures which often need replacement every 5 to 7 years). In comparison, dental implants can last 30 years or longer when properly taken care of.
Does Dental Insurance Cover Dentures?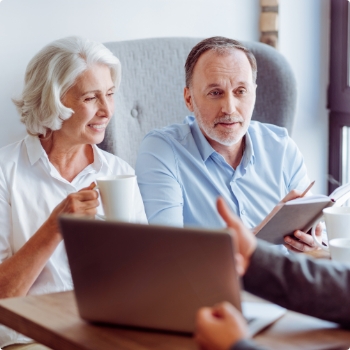 In most cases, dentures are considered a major procedure that usually has around 50% of their cost covered by a dental plan. However, that will largely depend on the specific plan you have and the provider. Our dental team is prepared to help patients confirm their specific benefits ahead of time before treatment starts, so you can go into the process without any financial surprises.
Other Options for Making Dentures Affordable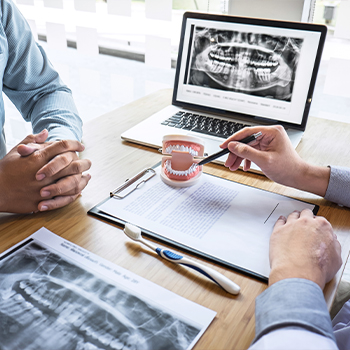 If you do not currently use dental insurance or you didn't get quite as much coverage as you initially hoped for, there are other ways to make your denture affordable. One way is through a third-party financier like CareCredit. This service allows you to split the overall cost of your treatment into multiple, budget-friendly payments. On top of that, you can often expect little-to-zero interest attached to these monthly installments!
If you'd like to learn more about affording dentures and figuring out the best way to restore your smile through these prosthetics, please call our office to schedule a future consultation!
Dentures Aftercare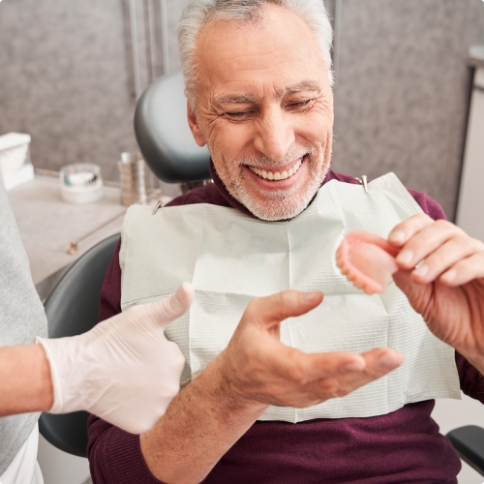 While dentures are one of the most popular and reliable ways to replace missing teeth, you'll still need to visit your dentist for check ups regularly. They'll be able to monitor your prosthetics, gum tissue, and any remaining teeth you might have. They can even help detect any unusual changes in your oral health that'll need to be addressed to avoid serious problems from occurring. When you aren't at the dental office, here are several things you'll want to do for your denture aftercare measures.
Removable Dentures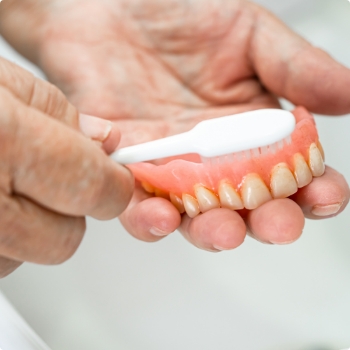 Remove After Eating
Every time you enjoy a meal, you'll want to take out your dentures and rinse them off. Since you can easily accumulate food particles, debris, and even bacteria, you'll want to keep them clean and healthy at all times. This will help you prevent plaque buildup and avoid any infections from starting. Be sure not to use hot water, as this can warp the dentures and cause them to fit improperly.
Clean Your Restoration
It's best to remove your dentures before cleaning them. This will give you the chance to scrub the crown side and underneath the prosthetics, as this is where bacteria can gather the most. Use a soft-bristled toothbrush to avoid wearing down your dentures and use unscented hand soap or denture cleanser to clean them. Regular toothpaste can often be too abrasive. Rinse them off again before putting them back on. Store them in a container of water or denture solution if you aren't planning on wearing them at the moment.
Keep Your Dentures Safe
Place a towel underneath you whenever you're cleaning your dentures. This can help you avoid any breakage or damage in case they suddenly fall from your hands. When not handling or wearing your dentures, make sure to keep them in a safe place away from small children or pets.
Remove Dentures When You Sleep
Before going to bed, you'll want to take out your dentures and soak them overnight. Not only will this keep your prosthetics moist, clean, and bacteria-free until you wear them again, but it'll give your gums a chance to rest as well. Having your dentures in for prolonged periods can often lead to gum irritation, as your soft oral tissues won't be able to easily receive the nutrients they need to remain healthy.
Notice Changes
Keep an eye out for any abnormalities or changes in your dentures and your oral health. If you notice gum irritation, any mouth sores, or indications of infection, don't hesitate to notify our team for help. This is especially necessary if your dentures break or get damaged, as they can become ill-fitted and not work properly. We'll be sure to adjust your new teeth and address the underlying problem.
All-On-4-Dentures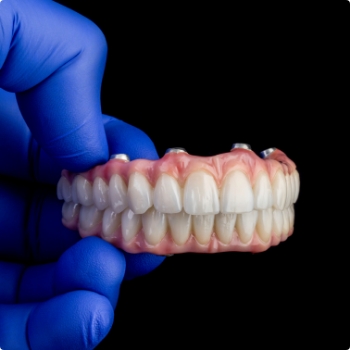 Since All-On-4 dentures are supported directly to your jawbone via dental implants, you can be sure to enjoy a more natural-looking and lifelike result. Not only will they be more stable in your mouth, but you also won't have to practice any special techniques or use certain products to clean them. Simply brush them like you would your normal teeth. You can also use a floss threader to clean the space between the dentures and your gums to remove any bacteria and debris. Still, if you notice any changes with these prosthetics, let our team know right away for treatment.
Dentures FAQs
How Long Do Dentures Last?
Generally, traditional full and partial dentures last anywhere from five to seven years before they need to be replaced. However, you may have to get them relined every year or two. A reline is a procedure in which your dentist refills the gum-facing side of the denture with a new material to improve its fit. The reason this procedure is necessary is because, with conventional dentures, your jawbone is no longer stimulated by the roots of your teeth. It then begins to deteriorate, causing your gum tissue to change shape and your dentures to not fit as snugly as they once did.
Implant-retained dentures, on the other hand, can be expected to last significantly longer. While the false teeth themselves may have to be replaced every few years, the implants should remain within your jawbone for several decades, possibly even the rest of your life.
How Will Dentures Affect the Way I Eat?
Eating with dentures is a skill that can take up to a few weeks to effectively master. It may help to adhere to a soft food diet in the beginning until you get more acquainted with the way your new teeth feel in your mouth. We also recommend cutting your food up into bite-sized chunks first and chewing evenly with both sides of your mouth. As you get more used to chewing with dentures, you can gradually work your way up to larger bites. Eventually, eating with dentures should not feel that different from chewing with your natural pearly whites.
How Do I Clean My Dentures?
When handling your dentures, always hold them over a basin of water or a soft towel to minimize the chance that they'll break if you drop them. Although you can sleep in your dentures, we highly suggest taking them out at night and letting them soak in cold or lukewarm (never hot) water or denture cleanser. This also allows your jawbone and gum tissue to rest after holding your dentures in place all day.
After you eat, run water over your dentures to remove food debris. Every morning and night, you should brush your dentures with a soft-bristled toothbrush (but no toothpaste, as that can be abrasive). Additionally, you should gently brush your tongue, gums, and palate every day to stimulate blood flow and reduce your chance of developing gum disease.
Will People Be Able to Tell I Have Dentures?
While the dentures your grandparents wore may have been noticeable, today's dentures are individually designed to fit within your unique smile. We take detailed impressions to create the most realistic-looking teeth we can. Unless you go around telling people about your dentures, no one should be able to tell they're not your natural teeth.