Replace Missing Teeth – Weatherford, TX
Giving Your Smile the Teeth It Deserves
Life without a complete smile can bring many challenges. While others are free to eat the foods they love, speak without slurring, and show off a vibrant, confident smile, you're left to struggle. Sharing a meal or talking on the phone proves difficult, causing you to wonder if you'll ever enjoy a complete smile again. At Cosmetic & Family Dentistry of Weatherford, our experts are here to deliver solutions designed to replace missing teeth in Weatherford and restore your appearance. Contact our office to schedule a consultation with one of our qualified dentists.
Why Choose Cosmetic & Family Dentistry of Weatherford for Replacing Missing Teeth?
Start-to-Finish Dental Implant Placement & Restoration
Innovative Technologies Used for Accurate Results
Natural-Looking Restorations to Ensure Enhanced Appearance
Dental Bridges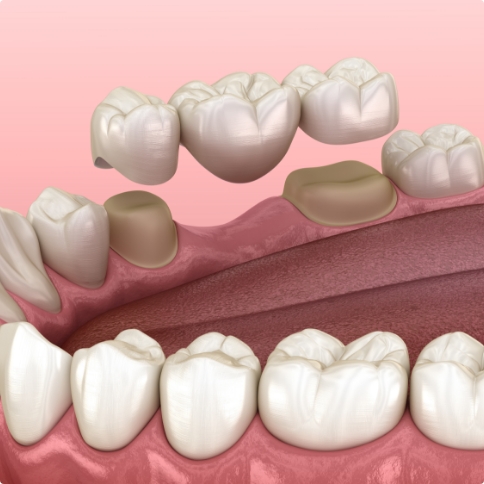 If you've lost one or more teeth in a row, a dental bridge is an effective solution to replace your missing teeth. A traditional fixed bridge replicates the portions of your teeth above the gumline. It's held in place by attaching crowns to the adjacent teeth. The bridge will match the appearance of your natural teeth to blend in seamlessly when you smile. As an alternative to a bridge and crowns, we can also secure your restoration using dental implants.
Dentures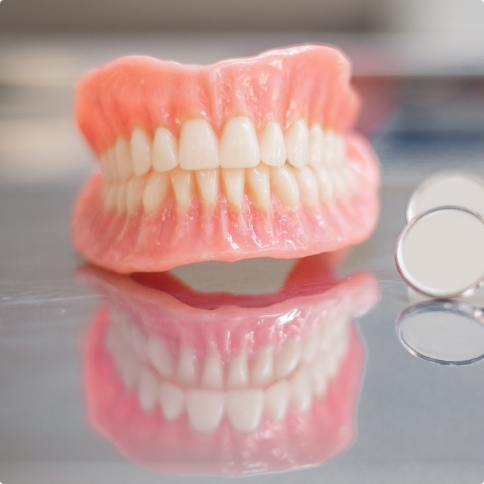 Dentures in some form or fashion have existed for hundreds of years. They've been made from wood and even animal teeth in the past, and dentistry has been coming up with new versions made from better materials for years. Today's dentures are made from lightweight and attractive materials that have improved their function and comfort. Cosmetic & Family Dentistry of Weatherford offers the latest in dentures and partials so that you can get the most satisfying results possible.
Dental Implants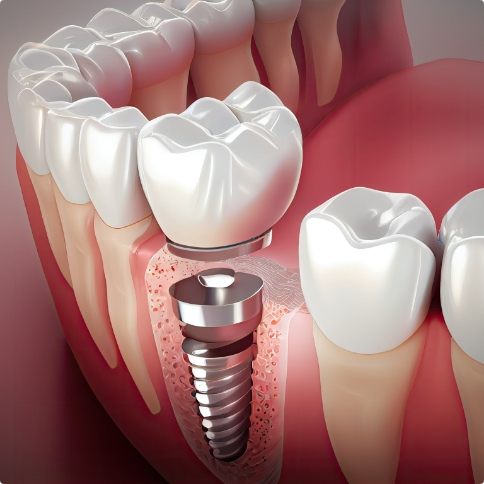 Dental implants do more than just replace the visible portions of your smile. They work beneath the gumline to replace missing tooth roots and stimulate the jawbone. By fusing with surrounding tissues when placed, they maintain your appearance while allowing your teeth to work like normal so that you can eat freely, speak without slurring, and show off your long-lasting, permanent smile.