Bioclear – Weatherford, TX
Beautifully Reshape Your Teeth
Do you have a chipped tooth or spaces between your teeth? Or do you suffer from unsightly black triangles near your gumline? These aesthetic issues can deprive you of confidence in your smile. Traditionally, cosmetic dentistry treatments like regular dental bonding, veneers, and even crowns are used to address these problems and improve the appearance of teeth. Now, though, most patients are candidates for a more elegant solution: Bioclear in Weatherford. Ours is the first dental office to be certified and trained to do Bioclear in Parker County. Contact us to learn more about this unique treatment option.
Why Choose Cosmetic & Family Dentistry of Weatherford for Bioclear?
Flexible Financing Available Through CareCredit
Cosmetic Dental Experts Who Deliver Exceptional Results
Advanced Solutions to Help Ensure a Positive Experience
What Is Bioclear?
Bioclear is a special type of dental procedure that was developed in 2007 by Dr. David Clark. Since then, countless dentists have discovered Bioclear's potential to help patients achieve their smile goals. In fact, its results can even surpass what veneers can deliver.
The Bioclear method involves wrapping a tooth with a heated composite resin. Specially shaped matrices hold the composite in place and ensure that the treatment produces a perfectly shaped tooth.
Some of the primary benefits of Bioclear include:
It takes just one appointment to complete.
The results are completely natural-looking.
It's considered a no-prep treatment, which means that, unlike veneers, it doesn't require your teeth to be filed down.
The results have the potential to last for 10 years or longer.
Bioclear dental restorations in Weatherford are resistant to stains.
If you wish, Bioclear can be reversed.
What Can Bioclear Fix?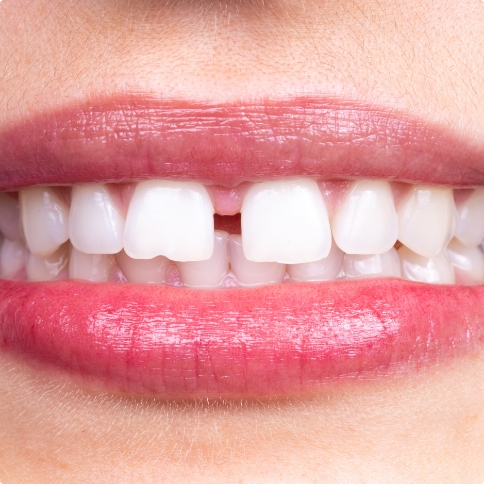 Bioclear can correct several aesthetic imperfections in teeth, including:
Chipped, worn, and/or broken front teeth
Discolored teeth
Stains from past bonding procedures
Damage from decay
Black triangles that occur after orthodontic treatment or due to gum recession/periodontal disease
Natural gaps between your teeth that you don't like
You had braces, and now you have spaces between your teeth
You were born with small teeth that you don't like
You dislike the shape of your teeth
You want your teeth fixed but don't want them to be filed down to accommodate dental crowns
What Happens During Bioclear Treatment?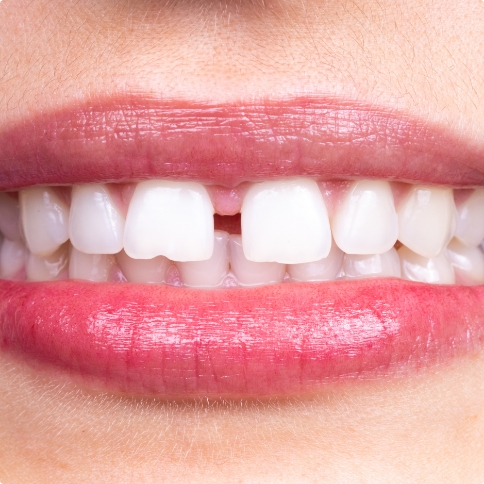 The Bioclear process is both fast and comfortable. We begin by cleaning the teeth, removing any trace of biofilm on them. Next, we use thin mylar forms, otherwise referred to as matrices, to wrap around the tooth. We inject a heated composite resin, which is shade-matched to your teeth, into the matrices. A curing light hardens the resin in just a few seconds. To finish the treatment, we make any necessary final adjustments to the shape of the bonding and polish it to a smooth, natural-looking finish.
Real Patients. Real Smiles.