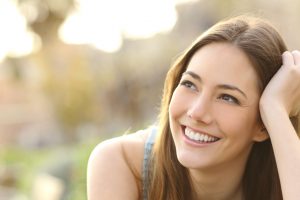 How does most dental phobia begin? Sometimes it's an overactive gag reflex. Other times, it's a failed and painful dental procedure. Maybe claustrophobia keeps an individual from getting the dental care they need. Whatever the case, Dr. Deborah Romack and Dr. Garrett Mulkey of Cosmetic & Family Dentistry in Weatherford help anxious patients get their care comfortably. Through sedation dentistry, specifically nitrous oxide, dental work is a happy experience.
The Face of Dental Phobia
The British Dental Health Association states that of the millions of people who don't go to the dentist frequently or not at all, a full 38 percent are simply terrified. Yes, dental phobia goes far beyond simple butterflies in the stomach when someone is faced with dental work. Symptoms are really extreme, to the extent that people allow their teeth to fracture or their gums to infect rather than going to the dentist.
These extreme symptoms include:
A racing heartbeat
Sweating palms
Insomnia
Stomach upset
How Laughing Gas Can Help
Dr. Romack and Dr. Mulkey recommend that anyone experiencing dental phobia should come to their office for a sedation dentistry consultation. Beyond simple pain shots to numb areas for fillings or extractions, sedation dentistry looks at the fear behind the dental experience and offers a pharmaceutical solution. Some dentists offer oral conscious sedation, or tranquilizers in pill form (Valium, Ativan, and Versed, for instance). Others offer IV conscious sedation which administers medication through a needle in the arm.
At Cosmetic & Family Dentistry, the dentists offer complimentary nitrous oxide, or laughing gas. This traditional method of relaxing medical and dentals patient literally has been used for generations. People called it laughing gas because it makes people giddy, giggly and euphoric. So, fear is the last thing on their minds.
Administration of Laughing Gas
A sedation dentistry consultation always includes a review of the patient's medical and medication history. The dentist carefully describes how the sedation works and fully answers questions the individual has.
When it's time for dental treatments, the nitrous oxide gas is delivered through a comfortably fitting nasal mask. The individual simply breathes in the gas, which is mixed with 100 percent oxygen, and quickly experiences a sense of relaxation.
Laughing gas patients are fully awake and able to respond to commands. Most notably, not only are they not scared, they are really happy.  Some people feel some tingling or heaviness in their extremities, or they may feel a bit light-headed, too
The dentist and assistant monitor the patient's vital signs and level of consciousness and can adjust the nitrous oxide up or down as needed. After completion of treatments, laughing gas wears off quickly, and individuals drive themselves home. There are no residual effects.
You Can Go to the Dentist
Nitrous oxide makes it so much easier, and at Cosmetic & Family Dentistry, this helpful medication is complimentary. Please contact the office staff to arrange a sedation dentistry consult. Dental visits can be fear free.