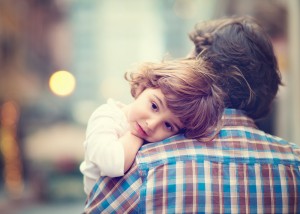 Are you thinking of setting up an appointment for your child at Dr. Romack and Dr. Mulkey's Weatherford dental office? We look forward to hearing from you. Cosmetic & Family Dentistry is happy to offer children's dentistry to all surrounding areas. After all, children are just as susceptible to the most common oral health problems, including:
Tooth decay
Gum disease
Teeth grinding
Sleep apnea
Snoring
In fact, children are more susceptible because they have not fully learned how to brush and floss effectively. Our Weatherford team will help you teach your little one about the basics of oral care and will show him or her how to do it. We will also assess your child's current needs with a visual exam. If we find anything, we can talk to you about the treatment options that will help us restore your child's good oral health.
What's more, we will help your child enjoy better protection from cavities with dental sealants and fluoride. Dental sealants are applied to the chewing surfaces of teeth as a liquid and then hardened into a clear, plastic coating that physically protects enamel from bacteria and plaque. Fluoride, however, protects teeth by attracting minerals to strengthen tooth enamel.
Does your child need a checkup, cleaning, or even an orthodontic consultation? Dr. Romack and Dr. Mulkey are happy to offer children's dentistry. Call Cosmetic & Family Dentistry in Weatherford for an appointment. We have been serving patients from Aledo, Brock, Millsap, Mineral Wells, Springtown, and surrounding areas for over 50 years. We look forward to helping you.