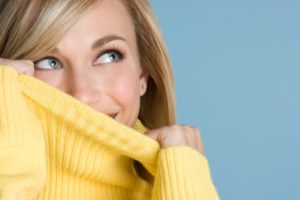 Do you have a gap in your teeth that you automatically cover when you smile? If you're embarrassed by that space in your teeth, you may need to ask your Weatherford dentist about what options you can choose from to correct the spacing in your smile. This post is dedicated to exploring those options!
Benefits of a Correct, Straight Teeth
When you have misaligned or gapped teeth, you may be affecting your health unknowingly. Misaligned teeth can weaken tooth enamel. How? Your teeth may wear on one another unnaturally because your teeth aren't in their correct places. Misaligned teeth may also be interfering with a healthy bite and TMJ functionality. Look at all the other positive aspects that come with a straight smile:
You'll have healthier gums without irregular spacing.
Straight teeth prevent abnormal tooth wear.
Decrease headaches, mouth pain, and neck pain.
Straight, correctly spaced teeth can improve your overall happiness.
3 Ways to Repair a Gap in Your Smile
Your cosmetic dentist in Weatherford offers a variety of ways to correct a gapped smile. Here at 3 of our most recommended ways.
Cosmetic Bonding
You won't believe how easy, affordable and pain-free it is to correct your smile with cosmetic bonding! It all starts with a simple scheduled consultation with your dentist. By communicating openly with your local dentist, we can generate a custom dental plan to fill your gap, depending on the size of it in your smile. If cosmetic bonding is the right treatment for you, you're in luck! Bonding is one of the quickest treatments available in dentistry. Plus, it can be completed during a single appointment!
Porcelain Veneers
Another great option for patients that want a quick way to a corrected smile is porcelain veneers. Compared to braces, you can experience a much more positive cosmetic experience. Veneers are simply thin sheets of high-quality dental materials that fit over the front of your teeth. Not only can they fill the space between your teeth, but they can mask other flaws, too.
All your dentist must do is examine your mouth, evaluate the gap, and determine if veneers are the best option for you. Sometimes, orthodontics may be necessary.
Orthodontic Treatment
There are some cases where orthodontic treatments may be necessary to receive the results you truly want. Luckily, your dentist in Weatherford offers two options: traditional orthodontics with metal brackets and wires for strict smile corrections and modern, clear Invisalign treatment. Each work to provide you a way to achieve your dream smile with a straighter, aligned smile.
If you're unsure of which treatment is best for you, it's best to visit your local dentist for a cosmetic consultation.
---
Meet Your Dentists
Here at Cosmetic and Family Dentistry in Weatherford, we're lucky to have two expert dentists that are ready to serve all your dental care needs. If you're embarrassed by your smile or just want healthier, straighter teeth, you can trust us to discover your treatment options. Call us to schedule your next consultation!