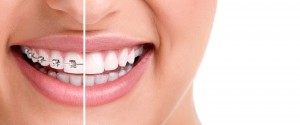 Why are straight teeth important?
There are at least two reasons. First, when teeth aren't straight food and bacteria can build up around the gum line, increasing a patient's vulnerability to gum disease and tooth decay. Second, a patient with straight teeth will have more confidence.
Because straight teeth are important for oral health and confidence, we believe patients can benefit from early orthodontic care. That's why our team at Cosmetic & Family Dentistry offers orthodontic care for children and adolescents. With our emphasis on interceptive care, we hope to reduce the amount of time your child will actually have to wear braces.
We understand, though, that not everyone who needs braces gets the help they need at a young age. That's why our Weatherford dental office also offers braces for adults. Whether you need traditional braces or a cosmetic system like Invisalign, Dr. Romack can help.
Dr. Romack is a member of the International Association of Orthodontics. She has also completed 500 hours of continuing education and has had the privilege of instructing colleagues on the topic of orthodontics. What's more, our Weatherford dental office is the only one in the area to offer full orthodontic care side-by-side with a full range of dental services.
Does someone in your family need orthodontic care? Call Cosmetic & Family Dentistry today to schedule an appointment. We serve patients from Weatherford, Aledo, Brock, Millsap, Mineral Wells, Springtown, and beyond.