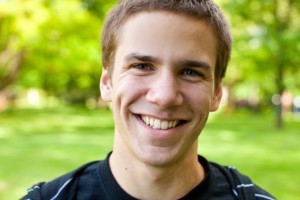 Every good photo needs a strong, beautiful frame surrounding it. Your teeth are no different, though their frame should be light pink, healthy and whole. Yes, your gums play a vital role in your mouth. They hold your teeth in place, allowing you to eat, speak and smile, and healthy gums also keep your breath smelling fresh. So how do you make sure they stay beautiful? Keep reading to find four top tips for healthy gums from your family dentist in Weatherford!
Keeping your gums healthy in four simple steps
Gum disease affects some 75 percent of Americans despite the fact that it's incredibly easy to prevent. Keep these four tips in mind and you'll notice your tooth and gum health improve in the next few months — we promise!
#1: Regular brushing and flossing
You already know it's an integral part of your oral hygiene routine, but are you really doing it as much as you should? Brush your teeth for two minutes, twice a day and floss daily to remove plaque and prevent tartar buildup.
Healthy Gums Tip: Set a timer to ensure you're reaching the two minute brushing mark, and make a habit of flossing by placing the floss in a place you're sure to see it, like on top of the faucet.
#2: Maintain a healthy diet
It may surprise you, but eating a healthy diet with a variety of nutritious foods is as important for your tooth and gum health as it is for your overall wellbeing. Make sure you're eating whole grains, fresh produce and healthy dairy and protein sources regularly.
Healthy Gums Tip: Try adding one new healthy food to your diet each week. Asparagus, citrus and whole grain pasta all contribute to strong teeth and beautiful gums.
#3: Stop using tobacco
If you really needed another reason to kick the habit, smoking (or tobacco use of any kind) is a huge contributor to gum disease. Not only can it cause the condition, but it can also make healing far more difficult. Do your mouth and your body a favor and quit using tobacco once and for all in 2016.
Healthy Gums Tip: If you're ready to kick the habit but not sure where to start, ask your Weatherford dentist for some tips. We're always happy to help you enjoy the very best health!
#4: Schedule your regular dental checkups and cleanings
It's frequently forgotten, but staying on top of your regular visits your dentist in Weatherford is a crucial step to preventing gum disease. We can spot the early warning signs of gingivitis, like red, swollen, tender gums, and help you reverse the condition before it progresses.
If it's been more than six months since your last checkup and cleaning, don't wait another day. We're here to help you and your family enjoy cleaner, healthier smiles for years to come — contact us to schedule your appointment today!