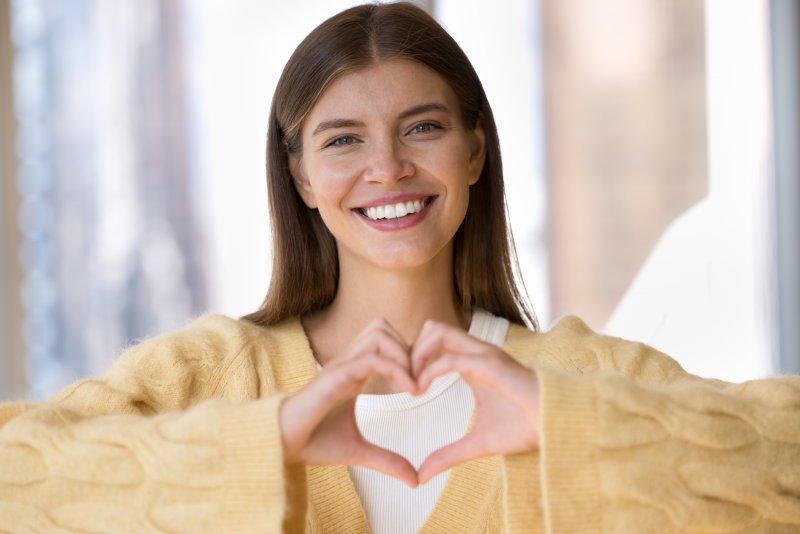 It's just days before Valentine's Day, and you still haven't found the perfect item to give your significant other. There are always the regular go-to options of flowers and chocolate, but this year, you want to do something different. Finding the right present for a loved one can be difficult, but it doesn't have to be thanks to cosmetic dentistry. If you want to help the special person in your life smile brighter this year, learn why teeth whitening is a great gift for someone you love.
Why Kind of Teeth Whitening Options Are Available?
Depending on the cosmetic dentist you choose to see, they may offer multiple methods of treatment to brighten your smile. Two of the most common are in-office and at-home whitening systems.
With in-office treatment, you can watch as your teeth whiten before your eyes, giving you a brighter smile in just one hour. Some systems can even produce results in as little as 20 minutes!
If you prefer to whiten your teeth on your own time, some dentists provide take-home kits that include customized trays and high-grade bleaching gel that eliminates intrinsic and extrinsic stains in about two weeks.
There is also the option of buying a whitening kit over the counter at a local drugstore; however, these are often known for their lackluster results and reduced-strength bleaching agents.
What Makes Teeth Whitening the Perfect Gift?
Choosing teeth whitening solutions to brighten your smile will do more than just eliminate stains and discoloration, they will:
Boost self-esteem like never before. When gifting your spouse or significant other this year, you can watch as they experience great joy in whitening their teeth and thus, embracing a greater sense of confidence in their appearance.
They'll think of you each time they look in the mirror. If you want to give a gift that not only makes a statement but also, helps you to be remembered as someone who invested in their smile, you cannot go wrong with a teeth whitening treatment or system.
This cosmetic solution can help improve their oral health. If all you hear is how your spouse or significant other wants to take better care of their smile, you can help them along their path with teeth whitening. While it may be designed to improve aesthetics, it also helps to boost mental, physical, and emotional health as a result of the positive effects.
Don't waste your money on stuffed animals, toys, or chocolates this year. Give the gift that will have them smiling from ear to ear the moment they receive it.
About the Practice
At Cosmetic & Family Dentistry of Weatherford, our dental office has been serving the community for more than 65 years! Offering comprehensive family dentistry, our dentists and expert dental team offer one-on-one service. Want to give that special someone in your life a chance to boost their confidence and improve their smile, visit our website or call (817) 594-3806 to learn how teeth whitening might be the perfect gift idea this Valentine's Day.