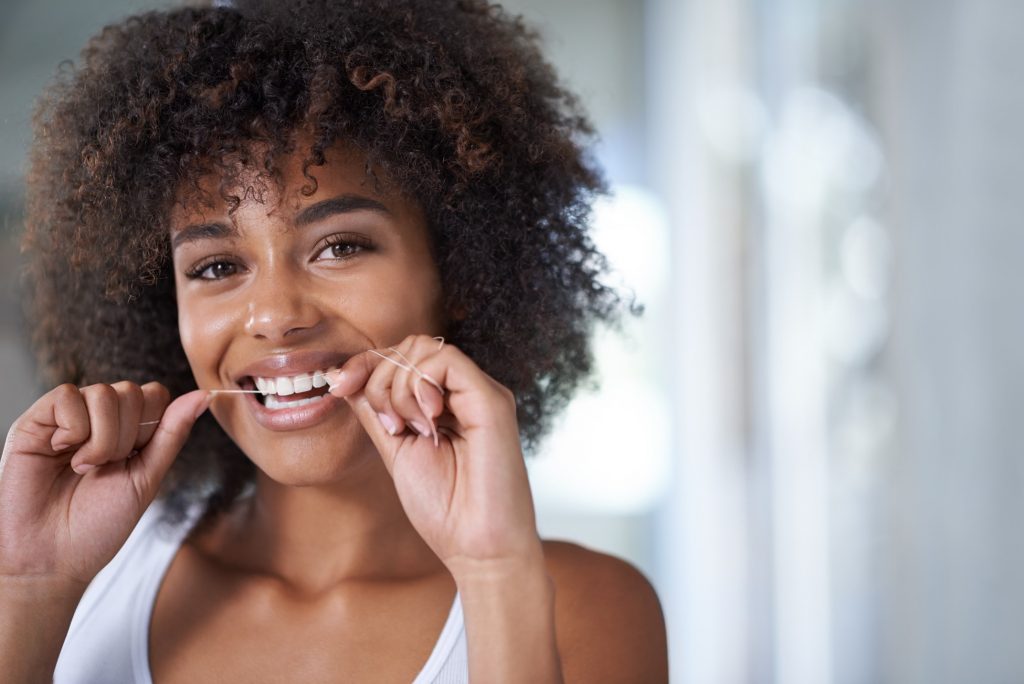 Is one of your resolutions for 2023 to floss more consistently? As with any new habit, it's important to set yourself up for success. Otherwise, you'll quickly slip back into old behaviors instead of adopting the new, healthier ones. Don't worry – there are several tips for flossing consistently that you can easily implement. To learn what they are, keep reading!
First, Why Is Flossing Consistently Important?
One of the best motivators for flossing consistently is understanding why it's essential. While brushing is certainly important, it only cleans about 60% of the surface of your teeth. To thoroughly clean between each tooth and along your gumline, it's crucial to floss each morning or evening. That way, food particles, plaque, and other debris don't have an opportunity to erode your enamel and increase your chances of developing decay or an infection.
3 Tips to Floss Consistently
Now that you know why it's so important, it's time to review a few helpful tips to set yourself up for success. Here are three:
Get the right tools – Is standard floss too much of a hassle? Fortunately, there are other options, like oral irrigators. These modern tools can blast away debris with a gentle stream of water, saving you from navigating floss around each and every tooth. Bonus tip: ask your dentist for their recommendations on brands and how to use it properly since there can be a bit of a learning curve at first.
Set a reminder – Worried you'll forget? Then set a reminder! You can set a reminder on your phone around the time you usually turn in for the evening. Or, you can put a post-it note on your bathroom mirror so you see it as soon as you walk to the sink to brush your teeth.
Keep floss on hand – Whether you have a luncheon with a client or dinner scheduled with friends, you might not be home to floss. So, it's helpful to keep a pack of floss in your pocket or purse. That way, there's never any excuse why you can't stick to your resolution!
6 Additional Habits to Implement in 2023
Of course, flossing isn't the only good habit you can adopt for a healthier smile in 2023. These are a few additional ones to consider:
Cutting back on your sugar intake
Quitting unhealthy habits, like smoking or nail-biting
Visiting your dentist every six months for a checkup and cleaning
Rinsing with mouthwash each evening
Eating more vitamin-rich, smile-friendly foods
Drinking more water
With the above tips and best practices, 2023 will be the year of your healthiest smile yet!
About the Practice
At Cosmetic & Family Dentistry, we have three exceptional dentists here to help you smile: Dr. Mulkey, Dr. Decker, and Dr. Romack. In addition to offering tooth-saving restorative dentistry and beautiful cosmetic treatments, they provide essential preventive care, like six-month dental checkups. Plus, they will use these routine checkups to provide you with personalized feedback and recommendations on how to achieve your healthiest smile yet! If you'd like to learn more about how to keep your oral health in pristine condition or you'd like to schedule an appointment, don't hesitate to visit our website or call (817) 594-3806.