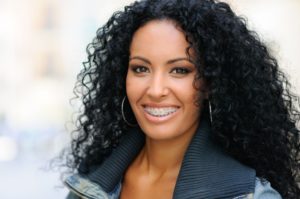 Does your child have misalignment issues with their smile? They may need orthodontic treatment—and not just any kind either. There are some patients who need phases of orthodontic treatment to achieve the healthy, straight smile they really want.
In this week's blog post, we will be focusing on phase 1 orthodontics, so that you and your child know what to expect if you plan on starting the journey to a straighter smile.
Why Might Your Child Need to Explore Phase 1 Orthodontics?
The benefits of correcting misaligned teeth outweigh ignoring them. Achieving a straighter smile can help boost your child's confidence throughout the years and offer many health benefits including better biting, chewing, and even speaking improvements.  Here are the main causes of a misaligned smile that will need correcting:
Overbite
Underbite
Crossbite
Overcrowding
Understanding the First Phase of Orthodontic Treatment
You'll start the process with the help of your dentist. Phase 1 is all about planning and evaluating the smile so that your child can receive the personalized dental treatment they need.
Your dentist will make an exact diagnosis to realign the teeth in the most effective and quick way possible.  This can be achieved by taking these measurements and evaluations:
Medical and dental evaluations – Oral and overall health problems usually go hand in hand, so your dentist will always review your medical history.  Problems in the oral cavity can lead to (or be caused by) other bodily problems.  The goal of this evaluation is to ensure that prior medical and dental issues are being controlled or at least addressed before starting child orthodontics.
Impressions – During a dental visit, your child will be asked to bite down into a dental tray filled with a substance that will harden around the teeth. This will leave an impression of all the intricacies of the mouth, heling your dentist to identify your problem areas.  The trays are removed from the teeth and filled with plaster to create models of the patient's teeth.
Dental X-rays – X-rays are a great way to understand not only the outside of your smile, but the inner workings as well. Your dentist will be able to identify any abnormalities below the gum line.
Photographs – Many orthodontists like to take "before, during and after" photographs of the face and teeth to assess how treatment is progressing. In many cases, you might even see an improvement in the overall facial structure by the end of your child's treatment.
When you and your dentist work together during phase 1, you'll be able to meticulously plan a predictable orthodontic treatment that will achieve your desired results.
---
About Our Office
Here at Cosmetic & Family Dentistry, we want you and your family to experience healthy teeth for life! The best way to do that is address problems early on with a personalized, detailed plan—even if this includes orthodontics for your family's smiles. Contact us to learn more about how we can help you!