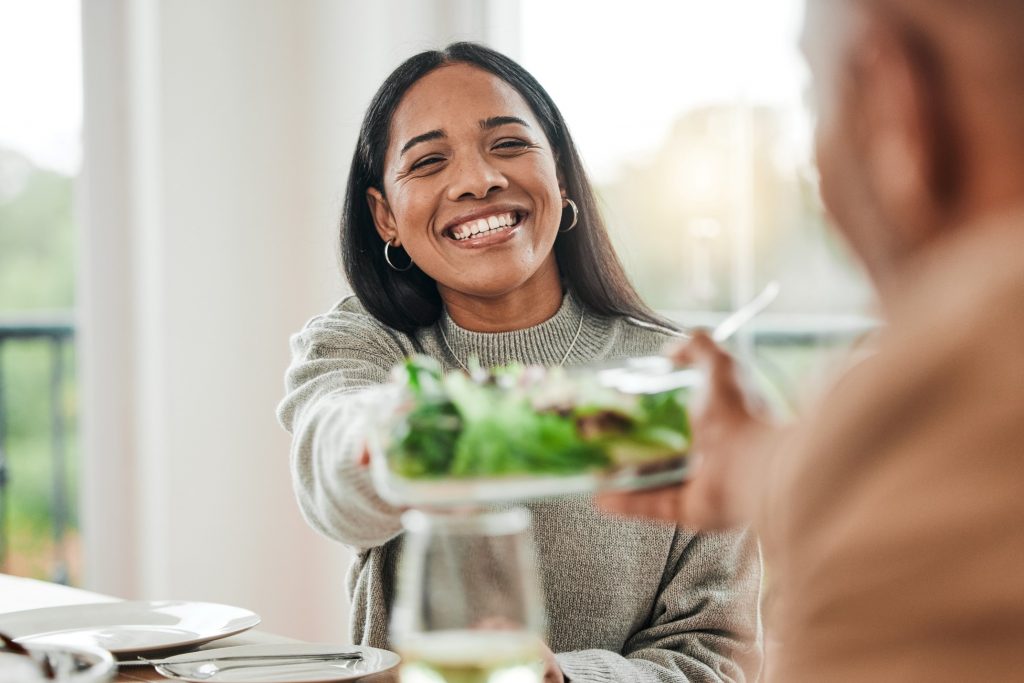 Although it may be hard to believe, Turkey Day is almost here! Since this food-filled holiday is often centered around cranberry sauce, apple pie, and other sweet treats, there's no time like the present to learn how you can protect your smile during Thanksgiving. Here are four tips to help!
Tip #1: If You're Traveling, Make Sure You Have Your Toothbrush!
Whether you're traveling across the country or just driving to a few towns over, you should bring a toothbrush. That way, cleaning your teeth after dinner and dessert is easy. This tip is especially important if Thanksgiving is an all-day event for your family. After all, you don't want sugary yams, creamy pumpkin pie, and other treats lingering on your teeth for hours on end – that's a recipe for cavities!
Tip #2: Load Up Your Plate with Vegetables
Does your family roast Brussels sprouts, slow-cook carrots, or make a green bean casserole? Then fill your plate with these first! Although it may not be quite as healthy as eating them raw, the vegetables in these dishes can still give your body the nutrients it needs to keep your teeth healthy from the inside out. Plus, filling up on vegetables first will help prevent you from over-indulging on desserts later.
Tip #3: Avoid Added Sugar Where You Can
Of course, staying away from added sugar completely during a holiday like Thanksgiving is a tall order. That's why it's more realistic to simply avoid it where you can! One example is choosing water instead of soda or mulled wine during dinner. Another example is indulging in just one slice of pumpkin, pecan, apple, or blueberry pie. These decisions may seem small, but they can go a long way in keeping your teeth and gums healthy.
Tip #4: Make Sure to Complete Your Oral Hygiene Regimen
After a long day of traveling, cooking, or hosting, you might be tempted to just wet your toothbrush with some water, quickly scrub your teeth, and hop into bed. Worse, you might want to jump under the covers without completing your oral hygiene routine at all! While brushing, flossing, and rinsing with mouthwash at the end of the day is always important, it's especially crucial after indulging in lots of sugary and starchy foods.
About the Practice
All too often, we see patients come in with a mouthful of cavities after the holidays. Our team at Cosmetic & Family Dentistry of Weatherford wants to help prevent that from happening to you! That's why we share all of our tips for preventing tooth decay and encourage our patients to visit us for their second checkup and cleaning of the year (if they haven't already, of course). As always, if you have any questions about how to keep your smile in pristine condition, you can reach out to us via our website or by phone at (817) 594-3806.