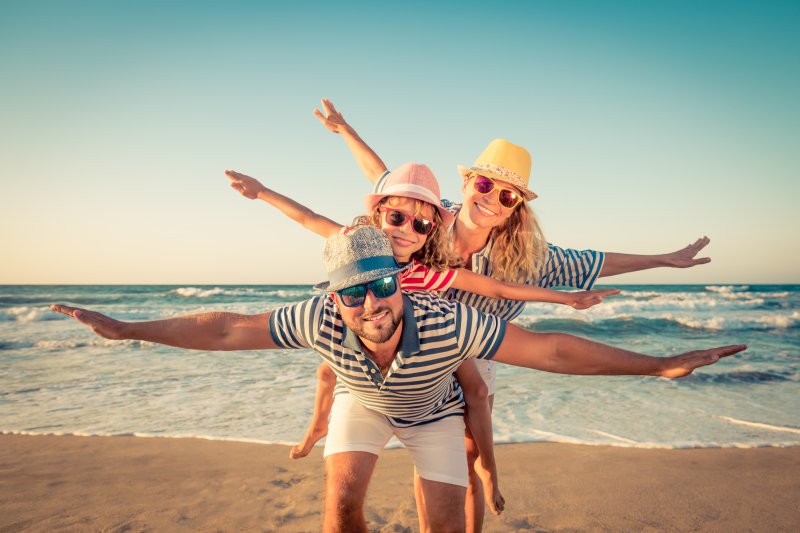 With summer just a couple months away, it's time to start planning a well-deserved vacation! Whether you're considering hanging out at the beach or traveling to another country, it's best to take care of things ahead of time—including your smile. Read on to learn from your dentist in Weatherford four simple reasons you should schedule a dental visit before going anywhere for the summer!
#1: Vacation-Ready Smile
Most of us want to look our best while vacationing, and having an amazing smile can be a major boost to our confidence. You can get yourself a professional teeth cleaning before anyone can even think to take a snapshot. Additionally, your dentist may offer multiple cosmetic treatments—like teeth whitening, direct bonding, or veneers—to beautify your pearly whites. Since some procedures might take some time, it would be advantageous to get them two months ahead.
#2: Planning Ahead of Traveling
If it turns out you have a developing dental issue while traveling, then you'll have to seek dental care in a place you may not be familiar with. This can be unsettling, especially if you aren't sure how to work with the health care system over there. Instead, a quick dental checkup back home will make you aware of any problems that can be fixed before heading out for a summer trip!
#3: Preventing Damage
While on vacation, you'll likely want to enjoy many tasty foods, many of which can also be harmful to your smile. To prevent damaging your teeth or from dental issues getting worse, it's always best to see your dentist for a professional examination and cleaning. You'll leave their office with more insight on proper oral health care and how to avoid problems altogether.
#4: Ample Recovery Time
Certain dental treatments require a lengthy recovery time, such as dental implants or root canals. Even if you're interested in cosmetic procedures like veneers, you'll need to have multiple appointments to complete the process. With two months before summer, this is a perfect time to schedule a dental visit, so you can enjoy the results of a completely restored or enhanced smile!
These are only a few reasons you should see your dentist before summer, and they're all to ensure you have great dental health. Speak with your dentist ahead of time, and they'll be more than happy to get your pearly whites vacation-ready!
About the Practice
At Cosmetic & Family Dentistry, we deliver outstanding and personalized dental care by using the latest technology and techniques. Our three expert dentists—Drs. Mulkey, Decker, and Romack—are proud to provide advanced treatments, including restorative and cosmetic therapy, for patients of all ages. If you're interested in getting your smile ready for summer, feel free to visit our website or call us at 817-594-3806.