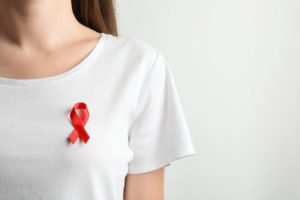 When you think about cancer, you probably don't automatically consider how it can develop within your mouth. Oftentimes, we tend to think of cancer as something that affects the body, not the mouth. Unfortunately, if oral cancer develops and goes undetected, it can kill far more than those battling cervical, liver, kidney, or testicular cancer. A dentist in Weatherford explains why screening is important for early detection, as well as what signs and symptoms to watch for should you suspect you may be at risk.
Risky Behaviors that Can Lead to Oral Cancer
When it comes to discussing risk factors, you may say, "Yeah, well, it still won't happen to me." While it may not, if you practice or participate in any or all the risky behaviors listed below, you are increasing your chance of developing oral cancer. Why take the chance? Isn't your health and the idea of living a long, happy life worth giving up some of these bad habits? Look and decide for yourself.
Smoking or using tobacco products
Excessive alcohol consumption
Lengthy amounts of sun exposure
An unhealthy diet consisting of sugar, carbohydrates, and not enough nutrient-rich foods
Human papillomavirus (HPV)
Now, as with most cancers, not all risk factors are associated with bad habits. Some are simply genetic or appear more frequently in one certain demographic. With oral cancer, men over the age of 50 are more likely to be diagnosed, but more cases are occurring in both men and women under the age of 40. This is due, in part, to the increase in HPV.
Symptom Checklist: What to Watch For
If you want to be 100% sure that what you're seeing is a sign of oral cancer, the best person to see is your dentist. A dental professional is trained to know what to look for, even if you can't see it. While your dentist may use x-rays and a visual and tactile exam to screen for oral cancer, you can be on the lookout for the following symptoms prior to your dental appointment.
Red and white patches in your mouth
A lump or hard spot
Oral sores that continually bleed and don't heal
Difficulty chewing or moving your jaw
Loose teeth that are unexplainable
Oral Cancer Screening: A True Life-Saver
Your dentist may strongly encourage you to attend your six-month appointments so that they can check you for tooth decay and gum disease, but they're also stressing the importance so that you can receive an oral cancer screening. The survival rate of patients who are diagnosed within the first year is more than 80%. That's a pretty good percentage!
During your appointment, your dentist will perform a visual exam to look for any signs or symptoms associated with oral cancer. You may not even realize the exam is happening, so you don't need to worry about it being painful. In fact, it's also very quick! Should your dentist see anything that is concerning, you will receive instructions on what to do to receive a proper diagnosis and treatment.
Don't underestimate the importance of your six-month checkups. Not only will you leave with a healthier smile, but you'll also feel better knowing you're taking a proactive approach to maintain your overall health with an oral cancer screening.
About the Practice
At Cosmetic & Family Dentistry of Weatherford, our dental office has been serving the community for almost 60 years! Offering comprehensive family dentistry, our dentists, Dr. Deborah Romack and Dr. Garrett Mulkey, and expert dental team offers one-on-one service. We use the latest technology to ensure you and your family are in and out of your appointments on time. To learn more about us, visit our website or call (817) 594-3806.