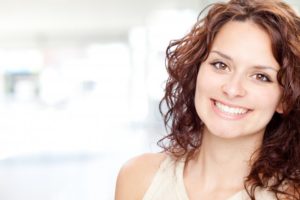 You're naturally a jovial person, so why don't you smile more? It's because you're uncomfortable with the space between your teeth. If only there was a way to address it, you'd be beaming from ear-to-ear. Your local orthodontist says there are several methods available, ranging from cosmetic bonding to traditional orthodontics. As you read on, you'll learn about the different options.
Cosmetic Bonding
When in comes to aesthetic procedures, cosmetic (dental) bonding offers the least invasive method of masking small spaces between your teeth. Your dentist will use a compound resin material that adheres to your teeth using a heat-treated bonding process to mask imperfections in the front-facing area, leaving you with a beautiful new smile.
Porcelain Veneers
Another option is the porcelain veneers method. Using thin, tooth-colored, porcelain shells that fit right over your teeth, your smile flaws will be a thing of the past. The process includes the following steps:
Preparation – The process begins with your cosmetic dentist in Weatherford removing a small amount of enamel so that your veneers will fit properly.
Bite Impressions – Next, bite impressions are taken that will ensure that the porcelain veneers accommodate your specific smile needs.
Fabrication – The information gathered from your dentist will be sent to a lab where professionals will fabricate your permanent fixtures. While you wait, you'll be fitted with a set of temporary veneers that will protect your teeth.
Once their ready, you'll return to be fitted and leave the office with the smile of your dreams.
Crown Restoration
Considered to be a more restorative procedure, the dental crown closes a gap that's caused by a missing tooth. This method of restoration merges the worlds of cosmetic and restorative dentistry. The process starts with your dentist capturing images of your teeth and taking bite impressions that will be used to create your permanent fixture.
Orthodontics
We've covered the purely cosmetic and restorative methods, so now let's take a look at some orthodontic approaches to closing spaces. The following methods are offered:
Traditional Braces – While newer alternatives for orthodontics are gaining popularity, your local dentist still offers patients the option of closing gaps to improve functionality and the appearance of their smiles with traditional braces. They still remain the gold standard and are the best choice for more complex issues.
Invisalign – For patients in need of less complex correction, your dentist offers the Invisalign method. The clear, plastic trays provide for a more discreet treatment process and typically deliver results faster than traditional braces.
What's Best for You?
The best way to proceed is to reach out to your orthodontist to determine which route is better for closing the spaces between your teeth. By receiving expert advice, you can be sure that whatever route is taken, will the best for achieving your goals of having a functional and beautiful smile.
About the Author
Dr. Deborah Romack earned her dental degree from Baylor College of Dentistry. Throughout her 20-year career, she's remained steadfast in her efforts to learn more and grow as a professional by taking over 1000 hours of continuing education in orthodontics and other areas. A member of the American Academy of Functional Orthodontics and several other professional organizations, Dr. Romack helps patients enjoy more functional and aesthetically-pleasing smiles at Cosmetic & Family Dentistry. She can be reached for more information through her website.