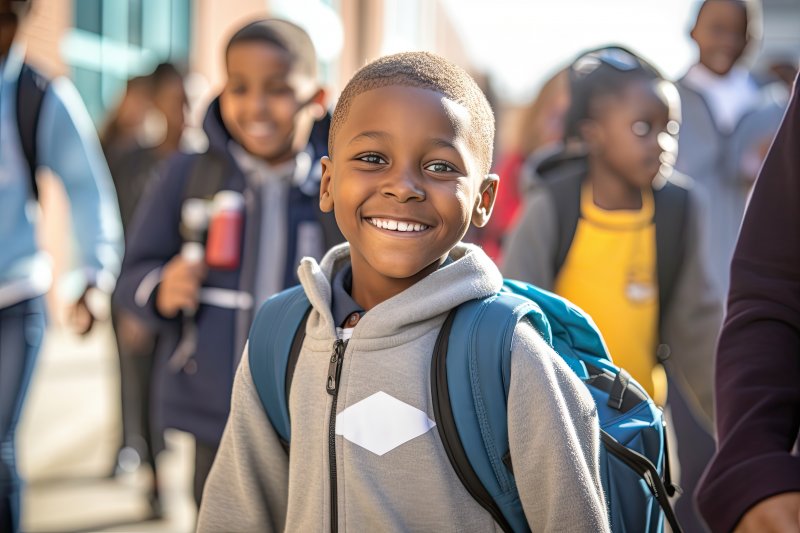 Just because your child will be spending a lot of time at a desk this school year doesn't mean they will be immune to dental emergencies. Even with the structure and safety that a school provides, smile-threatening accidents can happen. Luckily, there are steps you can take to minimize the chances of your child suffering a tooth injury. Here are some back-to-school tips for preventing dental emergencies.
Keep Up the Good Oral Hygiene at Home
A toothache will certainly keep your child from concentrating at school. Luckily, good oral hygiene is a great first line of defense against dental emergencies. A child should brush their teeth for two minutes twice a day or between meals. Flossing once a day is equally crucial, and using mouthwash daily can finish the job after age six. It's also a great idea to schedule a dental checkup before the school year starts.
Baby teeth eventually fall out, but losing them prematurely can lead to long-term dental health consequences. The baby teeth hold space in the child's mouth and guide the incoming adult ones so they erupt into better alignment. Good oral hygiene is still important before the adult teeth come in, so it's important to set the child on track for good dental habits early in life.
A Nutritious Diet Is Better for Dental Health
Like every other part of the body, the teeth are dependent on a balanced diet to remain healthy. This means most meals should consist of lean protein, fruits, veggies, dairy, and complex carbohydrates. Sugary items like soda and candy or starchy foods like potato chips provide the fuel bacteria need to cause gum disease and tooth decay. Crunchy fruits and vegetables can also help remove plaque from the teeth simply because of their fibrous texture, providing benefits in both nutrition and hygiene. Bring a lunch from home to school can be a great way for your child to get all the right nutrition.
Wear a Mouthguard When Going Out for the Team
Contact sports are great exercise and teach valuable lessons in teamwork, but they don't have the best track record when it comes to causing dental injuries. This is why it's so important for your child to wear a mouthguard out on the field. While there are store-bought varieties, a custom piece from your family dentist will serve your child best. This can prevent cracks, chips, broken teeth, and even tooth loss.
We all want our children to be safe, so we need to make sure they are protected while they are in school. Taking care to prevent dental injuries will help your kid stay happy and focused on their studies while keeping their smile full and bright for their lifetime ahead.
About the Practice
Cosmetic & Family Dentistry of Weatherford has served the community in its little Texas town for over 65 years. Led by Drs. Garrett Mulkey, Ashley Decker, and Deborah Romack, the skilled staff continues a tradition of comprehensive family dentistry while using the latest technology. Services include preventive, restorative, cosmetic, and emergency dentistry. For more information on protecting children's smiles at school, contact the office online or dial (817) 594-3806.